Our values
About working here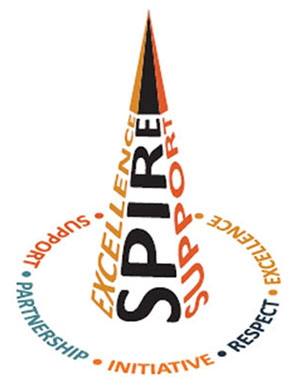 Our values of Support, Partnership, Initiative, Respect and Excellence (SPIRE) are fundamental to everything we do.
We recognise that our success depends on us building a positive and enjoyable working environment which encourages collaboration, professional development and where employees feel valued and supported.
Our vision
Our vision determines our strategic direction and also reminds us all of why we do what we do and the value we add to the rail industry.
Our mission
Our mission is to add value by bringing together all passenger and freight operators with Network Rail, HS2; and their supply chains to provide further services and support to groups of members.