It's time to deliver a modern, fit-for-purpose fares system
by Paul Plummer, Chief Executive
Travel by train any day of the week and the chances are most people will be glued to a smartphone, reflecting our changing lifestyles.
Yet few if any rail customers know that the rulebook underpinning what fares they can buy dates back to when fewer than 1 in 5 people owned a mobile phone, and there were 1.2 million or 26% fewer people who were self-employed.
Clearly, these well-intentioned but ultimately frustrating regulations have failed to keep pace with technology or how people work and travel today.
This is why the public and private sectors in rail are working in partnership to grasp the nettle and call for the fares system to be dismantled and re-engineered. We want to make it fairer and simpler for customers while enabling continued long-term investment in a bigger and better railway, and we're launching a public consultation to do just that.
Fares regulations are laid out in the 1995 Ticketing and Settlement Agreement which spells out how fares should be set and sold. It assumes customers will buy their ticket by visiting a ticket office and sets out in detail how customers must be able to buy a ticket from each of the 2,500 stations in Britain to every other station in the country.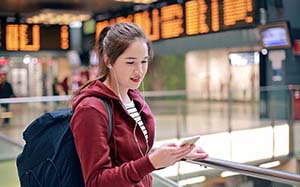 These regulations were based on the fares structure inherited from British Rail, and since 1995 further layers have been added through requirements in franchise agreements, which assume this underlying structure, with little or nothing taken away, producing around 55 million fares.
As a result, long-standing anomalies are becoming bigger problems for our customers today, impacting on businesses and the communities served by rail. A study commissioned by Britain's partnership railway and conducted by KPMG shows the scale of the challenge. Only one in three rail customers is very confident that they bought the best value ticket for their last journey. Fewer than one in three were very satisfied with the experience of buying a ticket. This is despite the industry making improvements where it can – cutting jargon and improving the availability of information about peak times and how people can use their ticket.
Working with governments we have already taken steps to improve things where we can. On top of running more services, operators have delivered innovations that have benefited customers, such as Advance tickets, special offers and mobile ticketing. We have also been delivering a fares action plan to improve the buying experience for customers, and continued the roll-out of smart ticketing.
These initiatives are part of the plan launched by the partnership railway last October where we committed ourselves publicly to boosting the economy, improving customer satisfaction, supporting our communities and creating more and better jobs.
But this is just the start. We want to work with the country to create a clear roadmap for reform so that we can make the right changes for the long-term.
There are some key principles which could underpin a fares system fit not only for today but also for the future, driven by what customers and the country need from the railway. These include: Being transparent, predictable, fair, trusted, easier to use and value for money for customers; Offering integration with other modes of transport; and offering personalised, flexible fares which best serve customers in different markets.
To strengthen the railway's contribution to the economy and free up taxpayers' money, the fares system of the future must also enable growth, innovation, efficiency and choice while providing funding for investment and avoiding the need for additional taxpayer subsidy.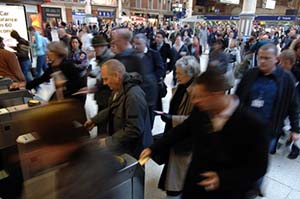 But while we are calling for root and branch reform, we are consciously not setting out what we believe that should mean in detail. We want our customers, consumer groups, business users, politicians, retailers, our employees and campaigners pushing for more accessible public services to engage with us in what they believe is required.
That is why we will be launching a public consultation with Transport Focus, the independent watchdog, in June, running through the summer. This will help the industry to inform government about potential changes in fares regulation and implement improvements to benefit customers and taxpayers.
To be clear, the consultation is not about how much customers will pay in aggregate. Any reforms proposed by the industry will be designed to be neutral in overall revenue terms with no change in average fares and therefore not requiring any additional taxpayer support for the railway. A fares system which is far more trusted, though, has the potential to attract more people to travel by train which would support investment in rail or give governments the option to change the balance between farepayers and taxpayers for funding the railway.
Unpicking the regulation of a £10bn-a-year fares system so critical to our country's infrastructure and prosperity won't be easy, and there are no straightforward solutions. It will require partnership working between governments and the industry. But our customers and the economy deserve better. It's time to deliver the modern, fit for purpose fares system Britain needs.
This article was first published in The Daily Telegraph 8 May 2018.