London Bridge: the new great British railway station
by Paul Plummer, Chief Executive
It was an honour to be at London Bridge station today to see the Duke of Cambridge officially open the fourth busiest station in the country and one that is crucial to the wider economy.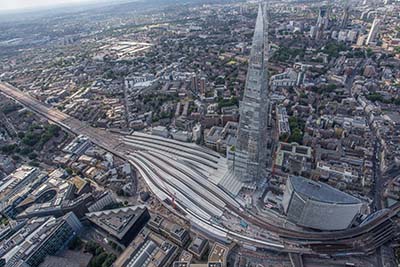 The new London Bridge station is the perfect example of the partnership railway's plan delivering for rail customers, communities and the economy. Not only is it a widely-acclaimed piece of architecture, it is part of the railway's long-term plan for change that will regenerate the surrounding area, while playing an expanded role in connecting communities from the south coast to East Anglia.
The new station is part of the London Railway Upgrade Plan. It has 15 platforms that can accommodate more trains, increasing capacity by 30 per cent in a huge boost to customers from the south east, and offers better connections than ever before for the 56 million passengers using the station each year.
Completed on-time and on-budget, it is a station of which all of us who work on the railway can be massively proud. Like most significant railway projects, this is the result of multiple organisations, across the public and the private sectors, working together, including Network Rail, operators and their supply chains. This is part of our long-term plan to strengthen the economy and secure almost £85bn of extra economic benefits across the country and enable further investment and improvement.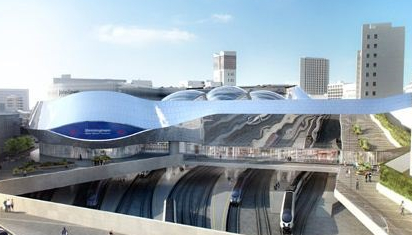 And this is only the start. Stations are gateways to our communities. New stations will open soon for the Elizabeth Line crossing London and beyond. And from the next decade, there will be new stations for high speed services as we build the new line from Euston to Birmingham and into the North of England. Birmingham New Street is a redevelopment with the wow-factor, and, like London Bridge and St Pancras, it is a shopping hub too.
On the other end of the station spectrum is Petersfield in Hampshire. This station dates back to 1859. The project to renovate the disused parcel office kicked-off last year, bringing together local organsations, East Hampshire Council and private investment from the then franchisee, South West Trains. The area has been transformed into a welcoming tourist information centre that greets visitors to Petersfield and the nearby South Downs National Park.
In Warrington the new station of Warrington West has been approved for construction. This will help reduce road congestion on the M62 and support Chapelford urban housing development.
In Reading, Reading Green Park has the potential to unlock 7,500 new jobs and 1,500 homes, servicing an area that is currently only accessible by road. In Aberystwyth, traffic congestion will be helped by the arrival of Bow Street with the station acting as a Park and Ride site for Aberystwyth and Borth. There are 178 small and medium sized stations across the country being improved, seeing us deliver on the commitment in our long-term plan to boost local communities.