An anniversary blog
5 November 2018 marks the 25th anniversary of the 1993 Railways Act passing which started the partnership between the public and private sectors to run Britain's railway.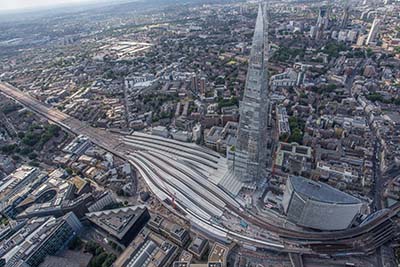 25 years on that partnership has transformed the railway. Today, we have one of the best safety records in Europe, our operating costs are in the black and passenger numbers have doubled.
These improvements matter because rail remains fundamental to our country's prosperity. It connects workers to jobs, businesses to markets and people to their families and friends.
But while we have made progress for our customers and the country, we recognise the railway must also continue to change and improve.
Last week saw the first anniversary of the launch of 'In Partnership for Britain's Prosperity' – the rail industry's shared plan to secure growth for Britain.
This long-term plan set out the industry's commitments to strengthen the railway's contribution to the economy further by keeping running costs in the black, increasing customer satisfaction, boosting local communities and creating more jobs and rewarding careers.
In the plan, we committed to invest in restoring, revamping and renewing stations and there are examples of this right across the country this year, from the completion of £140 million Liverpool Lime Street upgrade delivering longer platforms, better signalling and newer track, to the £1 billion overhaul of London Bridge that also completed this year.
We've successfully trialled a 'millennial' rail card for those aged 26-30 which is set to go on sale nationwide by the end of this year – extending the discounts offered to young people.
We committed to doing more to support local communities, which is why this week we will unveil measures to support armed forces personnel past and present to mark the centenary of the end of the First World War.
The summer saw the launch of our Easier Fares Consultation, a major effort to give everyone the chance to have their say about how outdated regulations should be overhauled so that we have a future fares system fit for the 21st century. Nearly 20,000 of you responded and the next step is to put proposals to Government based on your recommendations to simplify the system. And, in September, even before the consultation closed we moved to cut jargon on 500,000 routes, binning confusing terms such as 'route direct' and 'any permitted' many from tickets and journey information.
These developments build on what the partnership railway has delivered in the quarter century since privatisation. And this coming year we intend to build on these plans with hundreds of new carriages and additional services, a new app to make travel easier for disabled people and a new, independent rail Ombudsman.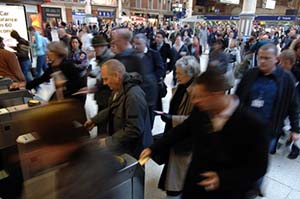 But despite this progress, we recognise there is more the industry must do, and that fundamental changes must be made to ensure the partnership railway continues to deliver for generations to come.
The railway is under severe strain. Doubling passenger numbers – while good news for taxpayers – means we now have one of the most congested railways in Europe. With more and more trains on the track, the smallest delay can have a huge ripple effect on other services.
Our efforts this year to implement the biggest timetable change in a generation failed, in part because of these constraints and, as the Office of Rail and Road acknowledged, because of systemic issues. We recognise there are public concerns over the way in which the railway system as a whole is working.
So, while the partnership railway is and has been doing everything it can to change and improve, the time has come for once-in-a-generation reform.
That's why we called for an independent, root and branch review of our railways earlier this year and then welcomed news of the independently chaired government review led by Keith Williams. The review presents the opportunity to change our railways in the radical way we now need. We will both support the review and bring forward our own proposals for bold change.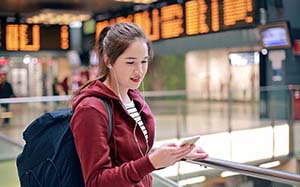 We will continue to work together to ensure we have a railway that can deliver more for people, businesses and communities across Britain for generations to come.