Advance knowledge pays
Train companies want their customers to get the best possible deal whenever they travel.
Good value fares continue to attract growing numbers of people to the railway with 1.7billion journeys last year, one in three of which was made with a discounted ticket.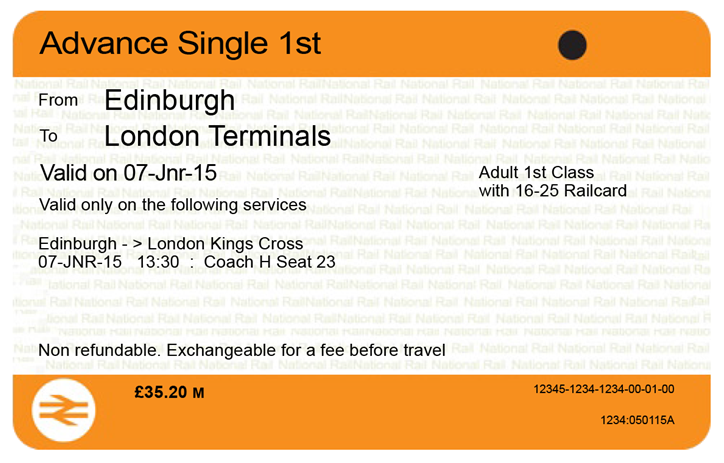 It's great to see that among the most popular deals available on lots of train journeys across Britain are Advance tickets - significantly reduced prices for a limited number of seats on specific trains. Sales have increased almost four-fold in the last ten years.
Hundreds of thousands of people snap up Advance tickets every week, filling seats that would be empty otherwise. Almost half of all Advance tickets sold are on long-distance journeys, with two thirds of those for leisure trips and one in five for business. And with 97p in every pound from fares going back into running and improving the railway, more passengers means more money to help fund vital rail improvements making journeys better and benefitting communities and the economy.
You can buy Advance tickets via train company websites, apps or ticket offices, as well as on other retailers' websites. And if you have a Railcard, Advance tickets are even cheaper.
Just like booking a flight or hotel room in advance, because Advance train fares are subject to how many seats are available, the general advice is to 'hurry while stocks last'. The further ahead you can book, the cheaper the Advance fare will be. Advance train tickets are generally on sale around 12 weeks before departure. If you look at what happens to the cost of, for example, flights, hotels and hiring a car in the space of 12 weeks, the price of some rooms is more than double on the day compared to the original advance price, some domestic flights can be eight times the original price, and car hire goes up by 70 per cent.
And because we know not everyone can plan their train journeys in advance, more people can now buy cheaper Advance tickets and reserve seats on the day, even on their way to the station. In some cases, customers of long-distance services can buy Advance tickets just ten minutes before the train leaves. Customers can also see online when there are only a few Advance tickets left so they don't miss out on the best price.
These changes are a key part of our goal to make buying tickets and travelling by train hassle-free and underline how the railway is working together and investing to improve now and for the long-term.
ENDS