Now is the time for investment to improve our railway in the long term, not unnecessary strikes
Paul Plummer, Chief Executive of the Rail Delivery Group, on next week's strikes and why passengers, communities and our economy need train companies working together make journeys better
On Monday night and Tuesday morning, hundreds of thousands of people across the country will be checking their timetables for their journeys into work, school or other planned trips to see whether the RMT strike action will be getting their days off to a bad start. And they'll be forced to do so again on Thursday in the face of a second round of industrial action.
Whilst we can't promise there won't be any disruption, they can at least be assured that train companies are going all out to keep as many of their vital rail services running in spite of attempted RMT strike chaos - because jobs, businesses and passengers depend on them.
There will be limited services on Northern and Merseyrail on key routes across Merseyside and the North of England
Greater Anglia plans to run a full service
Southern expects the vast majority of train services to run
As I've written many times over the last year – as well as speaking to the media, businesses and friends – we all know this isn't about safety as the RMT suggest. The evidence from independent bodies is clear; you can also ask Londoners that use the tube day in and day out or the thousands of people using trains where the drivers control doors every day.
This isn't about jobs cuts either - train companies are protecting the employment of their people. Indeed, train companies employ almost 50% more people today than in 1997/98, compared to an increase of 20% in the number of people employed across the UK in the same period. More people not less are needed to run our railway in the future.
With the latest round of strikes taking place during party conference season, it's increasingly obvious that this is an attempt to play politics with one of Britain's most vital assets and the lives and livelihoods of thousands of people. Britain's railway means you don't need to live in a city to work there, connections that mean family and friends that live on the other side of the country are easier to see than a generation ago, and stations that increasingly become hubs that strengthen growing communities.
Economically the benefits of this are clear: £30bn benefit to UK Plc every year and 240,000 jobs across the UK, with 100,000 new employment opportunities over the next decade. Now is the time to build on that and invest in our infrastructure and our people for the long term. Britain will be stronger with an improving railway.
Working together, Network Rail, train companies and the supply chain are doing just that, delivering more and better connections across the country.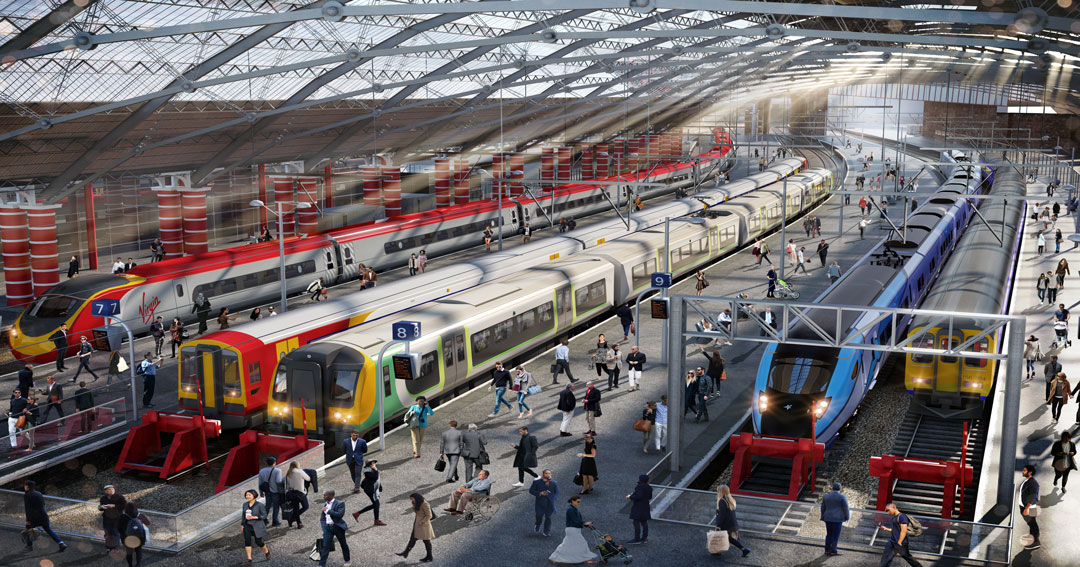 Work has started to upgrade Liverpool Lime Street station as part of a £340million rail upgrade programme for the Liverpool City Region. More train services into and out of Liverpool will benefit the economy of every town and city along the line. The much-maligned Pacer trains that serve the north of England are also being replaced. Northern Rail are sending these trains to the scrapheap and replacing them with new trains, again with free wi-fi, power sockets and digital CCTV. That's something we should be pulling together to deliver. Instead, the RMT London leadership's divisive actions seek to hold the North to ransom.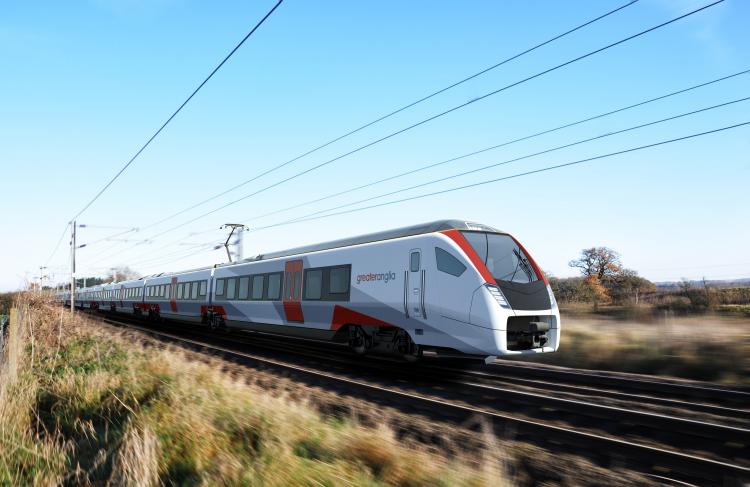 Our investment plans also mean over 5,500 new carriages, including Greater Anglia who are replacing every train in their fleet – that's over 1,000 carriages – are getting people to work every day. Each new carriage will have the facilities our customers want and expect - free high-quality Wi-Fi, at-seat plugs and USB points, air conditioning and state-of-the-art passenger information screens. But rather than moving forward together to deliver these improvements, the RMT seek to drag passengers and the country backwards with their industrial action.
What passengers, the country and our people need is one railway, united, coming together to deliver a bigger and better railway in the long-term, not more needless and opportunistic strikes. As we prepare to exit the European Union, now more than ever is the time for a long-term investment and improvement plan. It's time to end the political game-playing which hurts our country and the customers the railway seeks to serve.