The unions can be a part of the railway's brighter future
Paul Plummer, Chief Executive of the Rail Delivery Group, on this week's strikes and how train companies are working together to make journeys better for passengers, communities and our economy.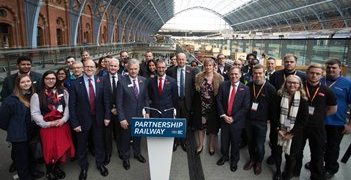 Britain's railway is moving forward with a plan to secure almost £85bn in economic benefits while enabling further investment and improvement. An additional 6,400 extra services per week and 40,000 new jobs across the industry for our employees will benefit communities up and down the country. As a result, there is a bright future for the people who work on our railway and for our customers. And it would be a real pity if the unions decide not to play a part in that future.
The railway cannot and will not sit back while the unions remain intent on this unnecessary and regressive industrial action. Our railway helps to support the country's economy all year round, which is why train companies are doing everything possible to keep passengers moving. Despite the strikes, several companies are redeploying staff to do other roles, running replacement bus services and rescheduling their timetables. Every train company affected by industrial action will run a service on strike days, getting people to work, school and college – but check before you travel on National Rail Enquiries and train company websites.
Claims over safety and jobs are far wide of the mark. Modern, accessible trains enable improved safety, and we are not taking staff off the railway. Jobs have also been guaranteed by all train companies – and as an industry we have been clear that there will be more of them as our railway continues to expand. Drivers have opened and closed doors on Britain's trains for decades and independent safety experts say there is no risk to passenger safety.
Instead of asking them to control doors, train companies want to make the second person more customer focussed, selling tickets, giving information and helping people get on and off trains. In times of disruption, the second person can also provide information to customers, keeping them updated and reassured so that they are more in control of their journey.
The RMT's leadership should call off their action and get back around the table. We should be moving forward together. Last week Britain's partnership railway, a partnership of the public and private sectors, launched its plan for Britain's prosperity. The plan includes four commitments that will strengthen the economy, deliver improved services for customers, better connect communities and create more jobs.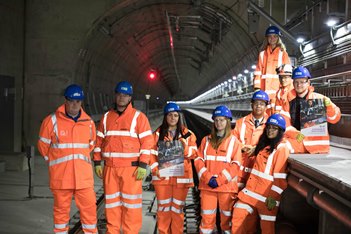 The RMT leadership needs to sign up to this plan, changing the industry to better reflect the diverse customers that we serve, reflecting that in our workforce. We will provide our employees with rewarding careers – something which the railway has done for many years and will continue to do in the future. The railway is already investing more than £250m per year in workplace training, improving employee engagement and, in turn, the experience of our customers. By attracting new talent to rail, with new high-status apprenticeships in a wide variety of different roles, we will create a progressive, dynamic workforce in an industry that people are proud to work in.
Now is the time for the unions to join the partnership for a better railway. Rail companies are changing - and our commitment to more skilled staff in secure employment can help us bring the benefits to local communities everywhere.