Our ongoing commitment to apprentices in rail
by Paul Plummer, Chief Executive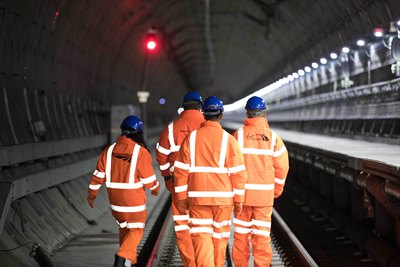 Today, I am meeting other Chief Executives from across not just the rail industry but the wider transport sector, which is delivering on its promise to address the skills challenges we are facing and reinforce our commitment to apprenticeships.
Led by Mike Brown, the London Transport Commissioner and chair of the Strategic Transport Apprenticeships Taskforce (STAT), our gathering will be joined by the Minister of State for Transport, John Hayes CBE.
In July of this year, STAT published the Transport Infrastructure Skills Strategy One Year On report, which set out the achievements of the strategy to date, as well as plans for the future. Expanding the number of apprentices on the railway are key to its future and crucial to its success, and form one of the four commitments of our report In Partnership For Britain's Prosperity – namely to create more jobs, increase diversity and provide our employees with rewarding careers.
As the report highlighted, we are creating 20,000 new apprenticeships in the rail industry by 2020 – 10,000 of whom will be new recruits from more diverse backgrounds. We are also developing our existing staff with new, higher-level apprenticeships. All of this will help us build a progressive, dynamic workforce – and rewarding careers for everyone who works on the railway.
A great deal is happening on skills and apprenticeships effectively on our behalf through partnerships across the industry. Our Britain Runs on Rail campaign has provided material which all parts of the rail industry can use, for example, when going into schools to talk about apprenticeships.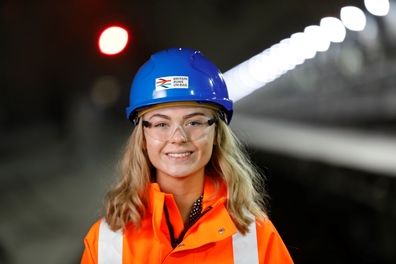 While RDG can't as an organisation do everything directly, we continue to work together with STAT and the National Skills Academy for Rail (NSAR), Young Rail Professionals (YRP), Women in Rail (WiR), Railway Industry Association (RIA), Rail Safety and Standards Board (RSSB), Network Rail (NR) and our train company members who are either providing many of the apprenticeships directly or enabling them to happen.
One aspect I'm particularly interested in emphasising is the need for apprentice railway engineers to have a mindset aimed at making things better for customers. Of course, you might say that everything that an engineer does makes things better for the customer. If a train has a fault, an engineer will seek to fix it and improve the design so that the fault doesn't recur. But there's a feeling that, in the past, the customer's needs haven't always been as well lined up with what the engineer thinks is the right answer. And there's an opportunity to get that answer right from the beginning.
This change in mindset won't happen all at once, but I hope that some of the conversations we'll be having this week will help to manage that process.