10 things you probably didn't know about Britain's railway
by Billy Denyer, Head of Research and Analysis
We produce an industry dataset – a pack of facts and figures - which brings together data from across the rail industry to tell the story of about the partnership railway, public and private sectors working together with a plan to change, improve and secure prosperity for Britain.
To mark the publication of the updated version, here's a list of 10 things you probably didn't know about Britain's railway.
1. More people are commuting by rail
For many people today, rail is the first option for journeys to work, to visit friends and family or to see other parts of the country, and in 2016/17, there were 1.72 billion rail journeys.
Commuting by train has increased by 73% since 2002, compared to an 8% increase in car travel to work. Overall, the total number of people commuting has increased by 12%.
Train companies are investing to improve now and for the long term - £11.6billion is being spent on 5,700 new train carriages on our railway by 2021.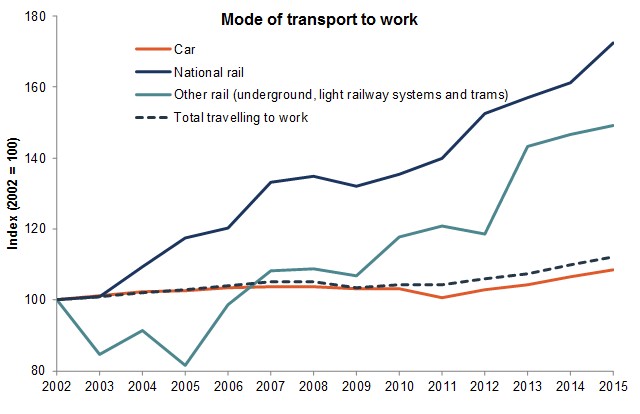 2. More goods in containers are being moved by rail
93% more goods in containers, called intermodal freight, is being moved by rail than compared to 1998-99. Each freight train removes up to 76 lorries from our roads.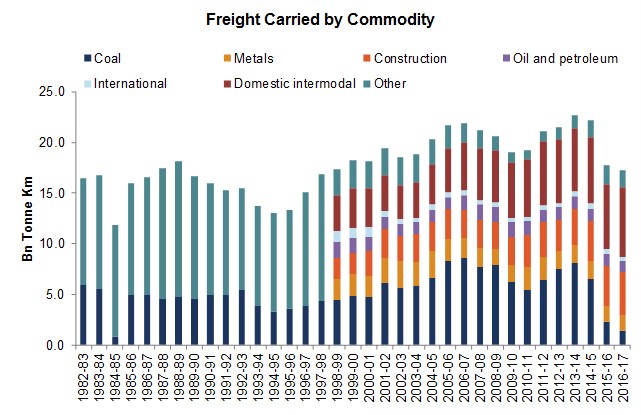 3. Britain's railway is one of the safest in the world
The partnership railway has worked together to make our railway one of the safest in the world, with no train accidents leading to fatalities in a decade.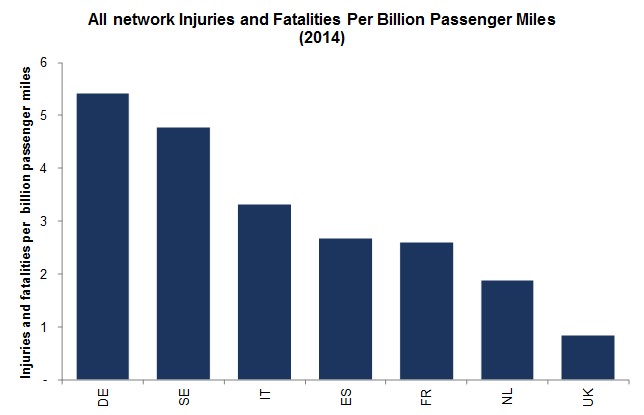 4. Rail is becoming an even greener way to travel
Working together, the partnership railway is making travel by rail – already an environmentally good way to travel – even greener. CO2 emissions per passenger operator have decreased by 25% since 2005-06.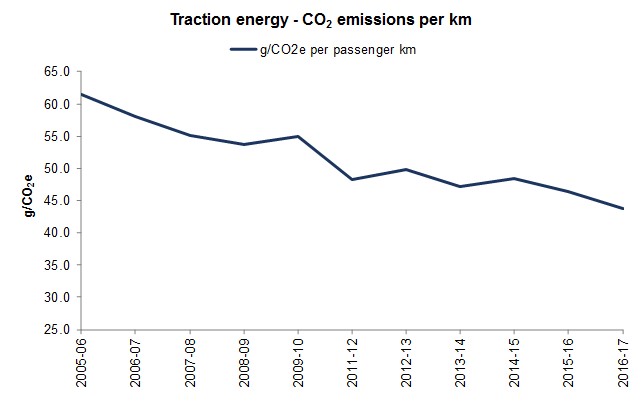 5. Train companies employ almost 50% more people than 20 years ago
The number of people employed by train companies has increased by 47% since 1997/98, compared to an increase of 20% across the UK in the same period. In total, around 240,000 people work in the rail sector.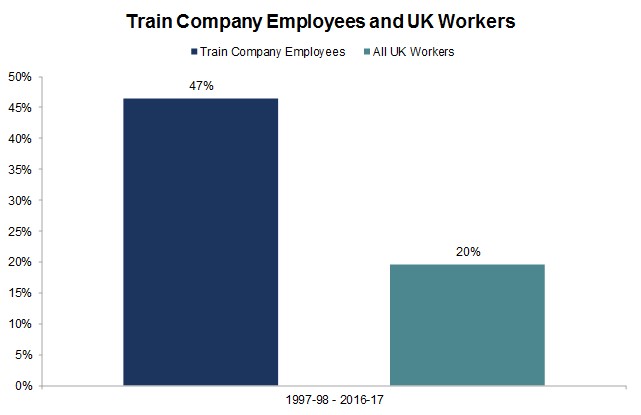 6. More money is being spent on cheaper ticket types than before
Nearly half of all passenger revenue now comes from cheaper time restricted tickets (Off-Peak, Super Off-Peak and Advance), up from 39% ten years ago, whilst the proportion of journeys on discounted tickets has also increased.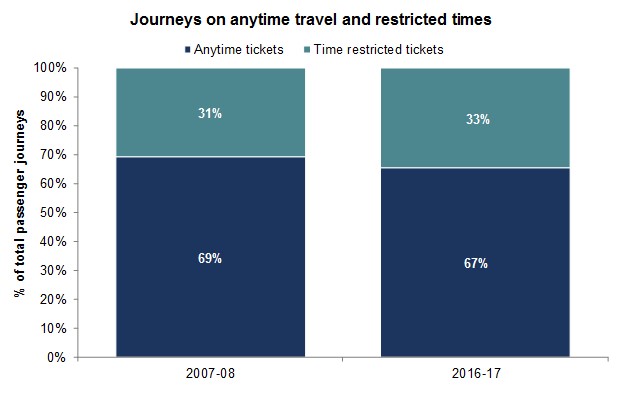 7. Customer satisfaction is high compared to most major European railways
Customers in the UK score rail services higher on a number of measures than do those in France, Germany, Spain and the Netherlands. Since surveys began in 1999 UK customer satisfaction has increased from 76% to 83%.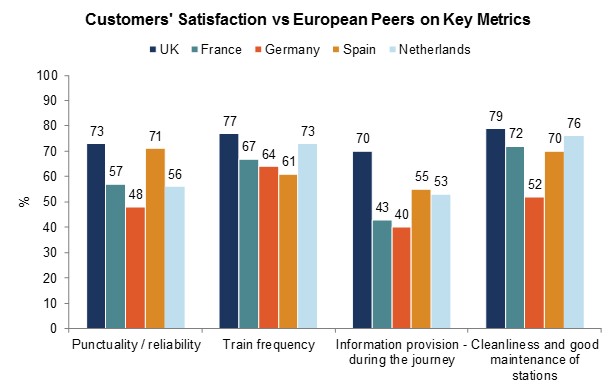 8. Day to day running of the railway covers its costs
The £10.5bn of revenue generated by the rail industry now more than covers the day-to-day running costs of the railway (£10.3bn). Twenty years ago, the railway ran at a £2bn loss.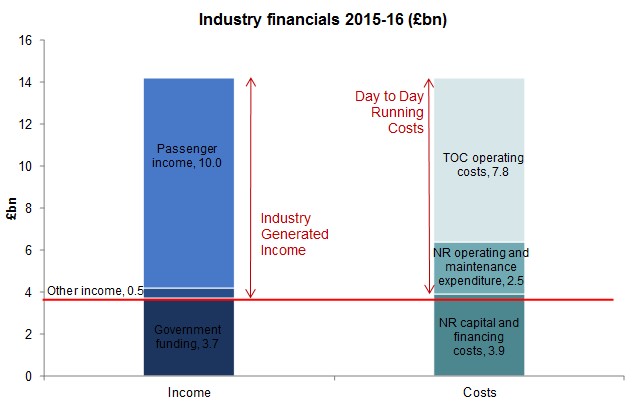 9. Infrastructure investment in Britain is the highest in Europe
Infrastructure investment, including public and private investment in Britain's railway, is the highest in Europe – more than €1bn more than France and €3bn more than Germany, regardless of the fact that both countries have bigger railways. Investment in rail delivered by the partnership railway means there will be 6,400 more train services a week by 2021, helping to support communities and the economy.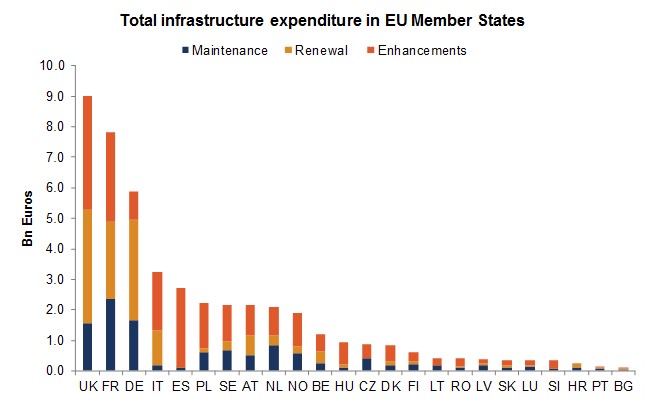 10. Train operators' profits are less than 3%
97p in every £1 spent goes back into running and improving the railway. On average, companies (excluding the finance sector) in Britain make 12.6% profit according to the ONS.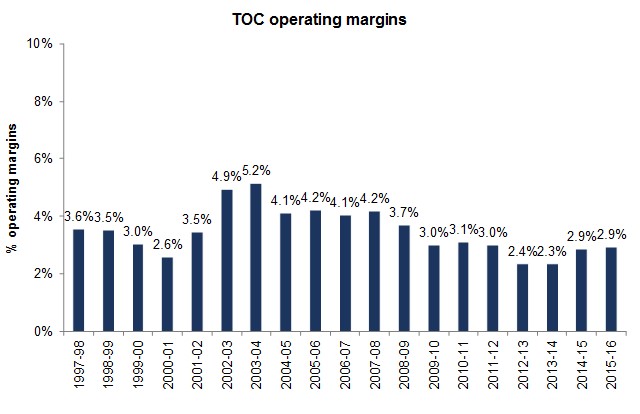 More information
You can read our dataset to find out more.
If you have any questions, please email This email address is being protected from spambots. You need JavaScript enabled to view it.