Rail review requires big conversation to develop 'Britain's proposals' for reform
In a speech to rail industry leaders today, Paul Plummer, CEO of the Rail Delivery Group, will say that all voices must be heard in the government's independently led rail review, whether trade unions, passenger groups, businesses, politicians, think-tanks or passengers themselves.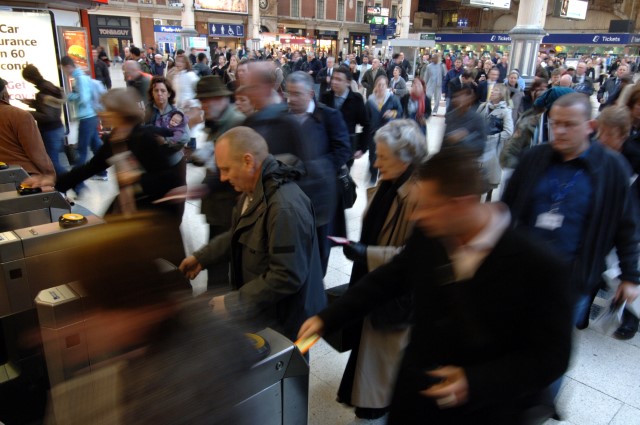 The rail industry should embrace the scrutiny and challenge these groups will provide and seize the once-in-a-generation opportunity to make the case for a reformed railway.
In a speech at the Accelerate Rail conference, Mr Plummer will say that the industry acknowledges that change is necessary. The independently led government review, which launched in September 2018, will look at how the whole railway is run. Led by independent chair Keith Williams, the Rail Review's recommendations will be implemented from 2020.
In the speech Mr Plummer will set out six principles for the review which the Rail Delivery Group, representing train operators and Network Rail, believes should shape that national conversation:
Customers at the heart: a reformed railway which unlocks a new generation of innovation and investment and, where it makes sense, choice for customers.
Clear accountability: building a structure for the railway that creates confidence in its leadership, making it clear where the buck stops when things go wrong.
Delivering value-for-money: avoiding a return to the days when running costs were deep in the red, lines were closed and stations were boarded up.
Driving economic growth: incentivising investment for the long-term, expanding the network and growing and re-balancing Britain's economy.
Strengthening communities: ensuring towns and cities across the country get the maximum benefit from a vibrant, growing railway which is more responsive to, and designed around, the needs and aspirations of the areas it serves.
Inspiring our people: enabling people who work in rail to have long, fulfilling careers, equipped with the skills to respond to future needs and sharing in the railway's success.
Paul Plummer, chief executive of the Rail Delivery Group, will say:
"The Williams Review provides the whole industry with the opportunity to look afresh at what we do, ask again what our purpose is, and to invite scrutiny and challenge.
"That's why the review needs to involve everyone who cares about or is impacted by the railway. It should be a big, national conversation. Developing Britain's proposals for reforming our railway. All voices heard, from trade unions, to passenger groups, businesses, politicians, think tanks, and of course passengers themselves.
"Let's stress-test ideas. Let's compare the evidence, let's have the debate, in public and in good faith.
"Six outcomes – customers at the heart, clear accountability, value for money, driving economic growth, stronger communities, and inspiring our workforce. We consider these to be the right priorities for a modern railway."
ENDS
Read Paul Plummer's speech, made at Accelerate: Rail on 14 November 2018.