Annual report 2015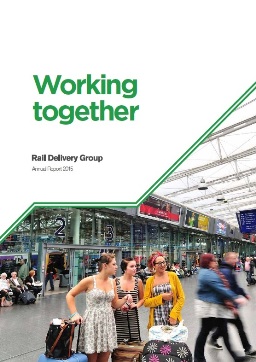 In November 2015, we published an 'Annual Report' for RDG.
It covers the first full year as a fully resourced strategic body - with an executive group that supports the delivery of our workstreams.
The report outlines our vision, what we've achieved over the year through each of the workstreams, our structure and how we operate, and our finances. Some of the highlights include:
identifying efficiency savings worth up to £1bn
starting to scope the most significant programme to date to modernise how we sell tickets
setting out how many more trains are needed on the network to respond to ever more passengers and a plan for improving stations
agreeing industry-wide priorities to get trains to run as planned
putting more and more data about the industry's operational and financial performance into the public domain
taking steps to improve passenger information during disruption (PIDD).
Download the report