Our customers, our people: a railway for the digital age
Published: November 2016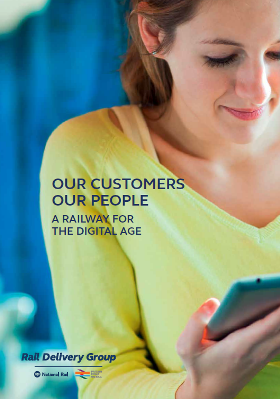 After a period of extraordinary growth, our railway is at a crucial turning point. From passenger services to moving freight, it underpins our way of life and our economic prosperity.
To respond to the challenge of a huge increase in rail journeys and people's expectations rising faster than the improvement in services, the railway must invest in new technology and change the way we work. Other industries have been through these changes, and modernisation is happening at pace in almost all areas of life. Now it is the turn of rail, critically important to the future of our nation.
By exploiting technology and smarter working, we can make train travel more reliable, more accessible, more affordable and more comfortable, creating new jobs in the sector and enabling manufacturers to grow the British economy
If you would like to understand more about any of the improvements set out in "Our customers, our people: a railway for the digital age", please contact your local train company, Network Rail route, or the Rail Delivery Group via This email address is being protected from spambots. You need JavaScript enabled to view it..
The case for change
The railway is facing an enormous capacity challenge, caused in part by unprecedented growth.Passenger journeys have doubled in the last 20 years, and are expected to double again in the next 25 years, and freight has also seen significant growth. Rail's success means it now contributes up to £10.1 billion in added value to Britain's economy.
We have to continue with the biggest transformation since the Victorian era to ensure we can meet the needs and expectations of our customers – who are our priority – while meeting ever rising demand for services. Rail companies are delivering a £50bn-plus Railway Upgrade Plan to improve trains, track, and stations, but further changes are needed to get the most out of this investment.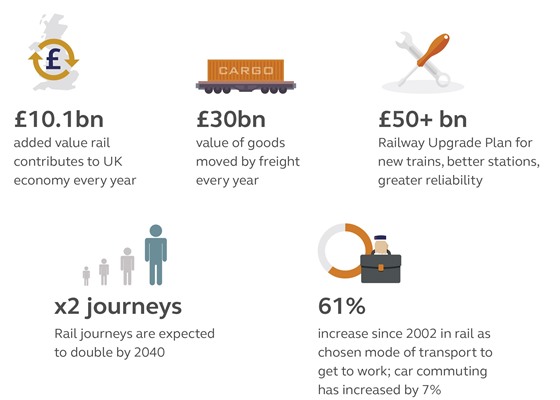 Benefits for customers
Customers are the lifeblood of the railway. The changes underway and planned will improve every part of the customer's journey:
New trains will offer faster, more reliable and safer journeys
New signalling will reduce delays and allow more trains to run, more frequently
Customer information will be improved through new communication systems and GPS technology
Tickets will be available on mobile phones and on smartcards


Benefits for the nation
The railway today generates billions of pounds for the government to reinvest back into the railway, and plays a key role in supporting the growth of Britain's economy. New technologies and better ways of working will ensure we can continue to grow, and bring more, highly-skilled jobs for current and future workers.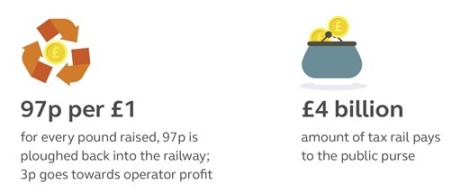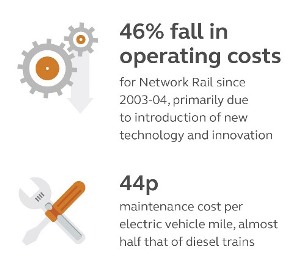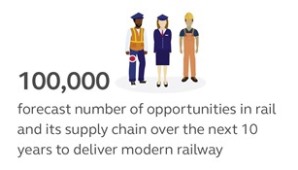 Benefits for people working in rail
Our people have been the driving force behind the railway's recent successes, and similarly, all rail colleagues will help drive forward these crucial changes. We want to help them have ever more pride in their roles by equipping them with the skills and tools to deliver a 21st century railway.

Related documents