Cycle-Rail Awards 2017
Now in its 13th year, the Cycle-Rail Awards recognise the progress made by the rail industry and associated organisations towards encouraging integrated cycle-rail travel.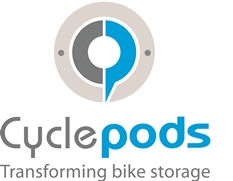 The Rail Delivery Group (RDG) has a clear aim to encourage the greater use of cycles to access the railway. The awards enable RDG, its partners and stakeholders to move closer towards fulfilling this aim by improving communication and developing best practice.
The Awards will be held on Thursday 23rd November 2017.
For any queries, please email This email address is being protected from spambots. You need JavaScript enabled to view it.
How to enter
There are eight categories. Click here to browse the categories and criteria for entry.
The 2017 National Cycle-Rail Awards open for entries and nominations from Monday 24th July 2017 and closes on Friday 29th September 2017 at 15:00. The entry forms will be available on the category pages between those dates.
All entries will be treated in the strictest confidence. The judges' decision is final and no discussion or correspondence relating to any of their decisions will be entered into.
Free prize draw
Enter a free prize draw with every application submitted to be in with a chance to win one of two Railcards of your choice. Enjoy 1/3 off rail fares for an entire year, and choose from: 16-25, Family & Friends, Senior, Two Together or Disabled Person Railcard.
To enter simply tick the box on the application form.
Background
The Cycle-Rail Awards recognise progress made by the rail industry and associated organisations towards encouraging the integrated use of bikes and train travel.
The rail industry has held similar awards since 1997, when the Cycle Mark award was launched. They ran in that form for three years and, following a break in 2000, were re-started in 2001 with the support of the Strategic Rail Authority (SRA). Another break in 2003 was followed in 2004 by the creation of the Connections awards, sponsored by the SRA and Association of Train Operating Companies (ATOC). From 2016, they were run by Rail Delivery Group.
Entries and nominations have risen over the years, reflecting the industry's changing approach to cycles and trains. Find out more about the previous winners.
The awards are attended by Transport Ministers, Members of Parliament and key colleagues from across the cycle and rail industries. The All Party Parliamentary Cycling Group also support the awards.
Over the years, the awards have enjoyed significant coverage in the media, including trade and consumer cycle and rail press. Last year the awards saw a dramatic increase in social and digital media coverage, resulting in an even wider reach of stakeholders.