Cycle-Rail Awards 2017 winners
Thank you to everyone who entered the 2017 Cycle-Rail Awards. The Awards ceremony took place on 23 November 2017.
Presenting the awards was Rupert Furness, Head of Active and Accessible Travel, at the Department for Transport, at a ceremony hosted by RDG and sponsored by Cyclepods. See our speakers.
This year's shortlist was judged by the rail industry, cycling stakeholders and campaign groups. The panel included: Martyn Brunt, National Cycling Network Development Manager, Sustrans; Sarah Burr, Senior Strategy and Planning Manager, Cycling Surface Transport, Transport for London; Ruth Chappell, Deputy Chief Executive, Campaign for Better Transport; Charlotte De Brito, Head of Crime Reduction, British Transport Police; Sharon Goodsell, Head of Cycling and Walking Policy, Active Accessible Travel; Crispin Humm, Head of Customer Journey, Rail Delivery Group; Sandra Iles, Policy Adviser, Department for Transport.
Winners
Rewarding improvements or excellence in overall customer service for people wishing to make journeys using cycle-rail

Winner - CrossCountry Trains
for its new service for cyclists, making cycle reservations on board easier through new online channels, and gaining more positive feedback
Recognising the importance of partnership working to produce many of the facilities and activities that lead to cycle-rail integration
Winner - Dunblane Station, Sustrans Scotland and Stirling Council
for creating a more user-friendly environment to encourage people to walk and cycle to and from the station
Initiatives that aid or encourage integrated cycle-rail journeys in an original and creative way

Winner - Merseyrail
for provisions for cyclists during Wirral tunnel track renewal, increasing the use of 'Bike & Go' cycle hires as well as using a ground-breaking and effective 'bike bus' project allowing customers to continue their journey into the city without hassle
Recognising individuals for their efforts to improve cycle-rail integration

Winner - Steve Smith, Stagecoach
for his leadership, coordination and motivation in delivering cycle facilities for South West Trains (now South Western Railway)
Delivery of sustainable door-to-door cycle-rail journeys through travel plans or other method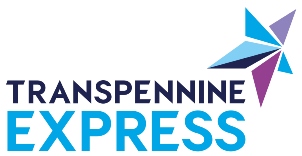 Winner - TransPennine Express
for station travel plans, meaning that every station on its network will have a clear and actionable plan for improving integration between trains and local transport
Recognises those who have done the most to reduce bicycle-related crime figures, either through initiative or infrastructure
Winner - Waltham Forest Council for Leyton Cycle Hub
for creating one of the safest cycle parking facilities in the UK
The station that has improved the most relative to its size in terms of cycle-rail integration

Winner - Southeastern for Gravesend station
for addressing concerns regarding security and the availability of cycle parking, supporting economic growth in the local area, helps to reduce carbon emissions, and promotes sustainable active travel
TOCs who have achieved excellence in the consistent delivery of services, facilities and information to encourage the use of cycle-rail

Winner - Southeastern
for improvements to cycle facilities at Ashford, Dartford and Tonbridge, investing £4.6million to create 1,246 cycle spaces over a two-year period
The judges' decision is final and no discussion or correspondence relating to any of their decisions will be entered into.
Speakers at the Cycle-Rail Awards 2017
Paul Plummer

Chief Executive - Rail Delivery Group

Paul took up his role as Chief Executive of the Rail Delivery Group in November 2015. He began working in the railway sector in 1999 when he became Chief Economist and Director of Economics and Finance at the Office of Rail Regulation. He went on to join Network Rail in 2002, and in 2008 he was appointed to the Network Rail Board as an Executive Director and Group Strategy Director at Network Rail Infrastructure Limited. In 2011, he became one of two Network Rail members of the Rail Delivery Group.

Alex Montgomery (Monty)

UK Business Lead ‐ Azure Application Innovation

Monty has spent more than 18 years in the technology industry, the last 7 of which have been at Microsoft in a number of product, sales and strategy roles. He has a background in business applications and a passion for helping customers drive transformational outcomes through the use of technology. In his current role, Monty leads the Azure Application Innovation business in the UK, helping organisations to modernize existing customer facing and internal applications and to create new agile, innovative and intelligent applications across various platforms and mediums.

A seasoned public speaker, Monty excels at bringing together complex propositions and simplifying them for business and technical audiences, underlining value outcomes for customers of all sizes and industries. Outside of work, Monty has a young family that keeps him busy although he makes time to invest in his passion for music.

Pier Eringa

CEO - ProRail

Prior to his appointment as CEO of ProRail in April 2015, Eringa was chairman of the Albert Schweitzer hospital in Dordrecht and turned this into the best hospital in the Netherlands. Mr. Eringa is an experienced executive in public service and public administration. He started his career as an inspector of the local police in Leeuwarden and finished as police chief of the Flevoland region. He also has experience in the rail sector. Between 1999 and 2002 he was Regional Director for the Dutch Railways (NS) being responsible for rail passenger transport in the North East Netherlands. He was also Executive Vice President Security and member of the national management team.

Besides his assignment at ProRail, Eringa currently holds the following positions: Chairman of the Supervisory Board of Aveleijn, a care for clients with intellectual disabilities, Deputy Chairman Supervisory Committee Management National Police, Supervisory Board Chairman amateur section of the Royal Dutch Football Association KNVB and vice chairman KNBSB-Board.

Jesse Norman MP

Parliamentary Under Secretary of State for the Department for Transport

Jesse was appointed to his current position with DfT on 14 June 2017. He was Parliamentary Under Secretary of State at the Department for Business, Energy and Industrial Strategy from 18 July 2016 until 14 June 2017. He was elected as the MP for Hereford and South Herefordshire in May 2010.

During the 2010 to 2015 Parliament Jesse was a member of the Treasury Select Committee and Chair of the All-Party Parliamentary Group on Employee Ownership. In June 2015 he was elected Chair of the Department for Culture, Media and Sport Select Committee.

Jesse was awarded Spectator Parliamentarian of the Year and The House Backbencher of the Year in 2012.