Rail industry seeks 'root and branch reform' of rail fares regulation
Decades of well-intentioned but outdated regulation have led to a range of fare options that have not kept pace with technology or how people work and travel today.
Industry, with independent watchdog Transport Focus, will launch a public consultation spanning the country to establish a road-map for change to update fares regulation and make things easier for customers
Any proposals from the industry will be designed to be neutral in overall revenue terms and would require working with governments to implement
Alongside major upgrades to services, an easier-to-use range of fares is key to delivering the industry's long-term plan for change and improvement
An easier to use range of fares will aim to maximise the benefits to customers, businesses and the economy of improvements in ticket-buying technology
Britain's rail companies, a partnership between the public and private sectors, are launching a public consultation to seek 'root and branch reform' of fares and ticketing regulation.
The announcement follows new research by KPMG which shows that only one in three (34 per cent) rail customers is very confident that they bought the best value ticket for their last journey and fewer than one in three (29 per cent) were very satisfied with the experience of buying their ticket. Reform has the potential to transform the buying experience for customers, making it easier for people to be confident they are getting the right ticket.
Well-intentioned but ultimately counterproductive regulations underpinning rail fares have remained unchanged from the mid-1990s, when the 1995 Ticketing Settlement Agreement spelled out how fares should be set and sold. It assumes all customers will buy their ticket by visiting a ticket office and sets out in detail how customers must be able to buy a ticket from each of the 2,500 stations in Britain to every other station in the country.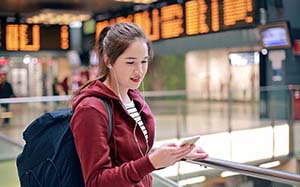 Since then, further layers of requirements have been added through individual franchise agreements, with little or nothing taken away. This means that long-standing anomalies* are becoming locked in resulting in bigger problems for customers, and there are now around 55 million different fares. As a result it has become increasingly difficult for rail companies to guarantee the right fare. Regulations have failed to keep pace with the rise of smartphone technology or how people work and travel today, with part time working and self-employment having increased by over a third in 22 years.
Updated, fit-for-purpose fares regulation would enable the right changes for the long-term. That's why the industry will be working with Transport Focus, the passenger watchdog, to launch a public consultation next month to hear the views of businesses, passenger groups, stakeholders, employees and the public on what a future range of fares should look like.
The consultation will help the industry to establish a road map which delivers against these principles. The industry wants to then work with governments to make fares simpler, easier and more trusted while continuing to enable investment in the railway.
To help frame the consultation, the Rail Delivery Group, which brings together all rail companies, has commissioned an independent report from KPMG to identify key principles which are driven by what customers and the country need from the railway. These principles should underpin a fares offering that is fit for the future and include:
Being transparent, predictable, fair, trusted, easier to use and value for money for customers;
Offering integration with other modes of transport;
Offering personalised, flexible fares which best serve customers in different markets;
Enabling growth, innovation, efficiency and choice; and,
Providing funding for investment and avoiding the need for additional taxpayer subsidy.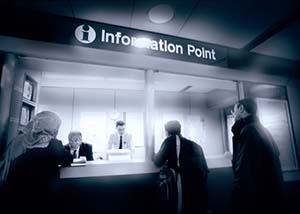 A final report will be informed by the consultation and will make proposals to governments with options for fares reform. The industry's proposals will be designed to be neutral in overall revenue terms with no change in average fares, and therefore not requiring any extra taxpayer support for the railway. A fares offering which is trusted, though, has the potential to attract more people to travel by train which would support investment in rail or give governments the option to change the balance between taxpayers and farepayers for funding the railway.
The change the industry is calling for comes on top of improvements it is already making to fares where it can, and by working with governments. These include cutting jargon, clearer information about peak and off-peak times and better information about how people can use their ticket, part of a fares action plan agreed between industry, passenger groups and government. This is alongside the on-going roll-out of smart-ticketing, which will also help make it easier for people to buy the right ticket. But these changes alone will not go far enough in making things better for customers.
Commenting, Paul Plummer, Chief Executive of the Rail Delivery Group, said:
"As part of the industry's plan for change, we want to work in partnership to drive root and branch reform of well-meaning but out-dated fares regulation. Working together, we want to develop proposals to reform fares and regulation to make it easier for our customers to get the right ticket, enhancing trust in the system and supporting continued investment to improve the service.
"Unpicking the regulation of a £10bn-a-year fares system that underpins such a vital public service means there are no quick-and-easy solutions. The change that's needed won't be easy and the industry doesn't have all the answers, which is why we want to hear views from passengers, communities and businesses in all parts of the country.
"There have already been improvements and more are on the way but this consultation will enable us to create a clear roadmap with the country so that we can make the right changes for the long-term more quickly."
Anthony Smith, Chief Executive of Transport Focus, said:
'Rail passengers want a simpler, more understandable and modern fares system which matches the way we now travel. Opening up the debate and looking at the pros and cons of various reform options is welcome. Transport Focus will make sure the passenger voice is heard in these debates.'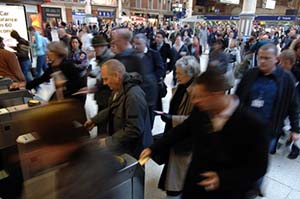 Mike Cherry, National Chairman at the Federation of Small Businesses, said: "Small business owners, their staff and customers need to know they are getting the best deals when they travel by train.
"We look forward to working with the industry to help develop proposals for meaningful reform that benefits our members and rail customers right across the UK."
Today's announcement is an example of the industry delivering on the commitments it made in its cross-industry plan – launched last year – to deliver simpler ticketing and better value for money for customers, and to keep changing and improving for the economy, customers, communities and employees. Examples include the start of 18-months of unprecedented improvements with the opening of London Bridge and plans for an independent ombudsman to go-live this autumn.
Jane Gratton, Head of Business Environment at the British Chambers of Commerce (BCC), said:
"Businesses rely heavily on the rail network and will welcome this long-overdue review of the fares and ticketing system. Increasingly confusing, frustrating and unfair, the current system needs to be brought in line with the more nimble and flexible way in which firms now operate. It's the obvious next step to ensure people gain maximum benefit from the ongoing investment in our railways."
Notes to editors
The hashtag for the consultation will be #easierfares.
Last October, the partnership railway of the public and private sectors published a long-term plan for change – In Partnership for Britain's Prosperity. It included a commitment to increase customer satisfaction by developing practical proposals for the reform of fares.

The 1995 Ticketing and Settlement Agreement can be found on our website – chapters 4 and 6 set out how fares should be set and sold.

In addition to changes already underway as part of the fares action plan which will improve the buying experience for customers, over the next six months, the industry will be looking to run a number of trials to test options for a future fares structure.

Also, train companies will be selling more advance fares on the day of travel and more train company websites and apps will display information about when advance fares are running out. The industry will also be continuing to simplify and improve the information printed on orange tickets.

* Examples of some of the long-standing anomalies which are becoming increasingly apparent include:

'Through-ticket peak-time premiums', where a customer takes a journey involving more than one leg. The first leg is on a peak-time train and the second leg is on an off-peak service. The customer might be charged a peak-time fare for the whole journey because regulation means train companies have to offer one through-fare. For example, a passenger travelling from north to west via London can end up paying for a peak fare for their entire journey when half their trip is on an off-peak service.
Inflexible 7-day, monthly or annual season tickets, where smart ticketing could offer better products to passengers who work part time. Because smart schemes have been required to sell the same products as the paper tickets, this is often not possible.


The advent of digital ticketing and smartphones means there is potential to retail tickets in a way that lets more customers buy tickets where and when it suits them, and be confident they are paying the right fare. However, the inflexible nature of the current underlying fares structure and regulation limits the possibility to do this.

The rail industry, working with KPMG, has undertaken a detailed pre-consultation policy scoping review process to define the parameters of this ticketing and fares reform consultation which is available on our website.

Data on self-employment and part-time working is based on ONS April 2018 labour market statistics.

Timeline of consultation process:

Public consultation opens – Monday 4 June
Public consultation closes – Monday 10 September
Final report – Late autumn


The proposed consultation is not about the overall balance between farepayers and taxpayers since this choice is rightly a matter for governments.
Easier fares video
Hosted on YouTube