We're working to make rail fares easier
Regulations underpinning rail fares have remained unchanged since the mid-1990s.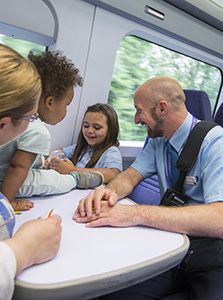 There are now around 55 million different fares in the system and, as a result, it has become increasingly difficult to guarantee people are getting the right fare.
The industry is working hard to make better the things in our control such as clearing up confusing jargon and introducing advance fares for purchase on the day of travel.
We want to see root and branch reform of outdated regulations.
This summer, working together, we ran a nationwide 'easier fares' consultation in partnership with independent watchdog, Transport Focus. This received nearly 20,000 responses.
We are now working on proposals to take to the Government to help inform decisions that we hope will make ticket buying simpler and easier.