We need once-in-a-generation reform of the whole railway
While we are delivering change now to make improvements within the current structure for running our railways, we have called for a root and branch review of the whole railway system.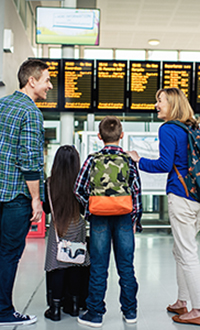 That's why we welcomed the announcement by the Government of its independently chaired rail review.
As part of our work to inform this rail review, we will be developing proposals to further improve efficiency, making it easier in future to balance fares levels with costs to the taxpayer, paying our people fairly, keeping the trains running and maintaining investment in the rail network.
We believe the test of success for the review must be to deliver a railway that:
puts customers at its heart;
increases accountability;
delivers value for money;
drives economic growth across the country;
strengthens communities;
inspires our people.
We are developing a set of big, bold proposals to achieve this.