Accreditation process
Summary
To be accredited, a system must demonstrate compliance with the applicable RDG Standards. RDG provides supporting functions that aim to streamline the accreditation activities. Additionally, a system is expected to be re-accredited where new functionality is introduced, or the requirements of RDG Standards are revised.


Click on diagram to enlarge
Individual processes involved in the overall RDG Accreditation process are described in more detail below.
Initial Discussion
RDG Accreditation needs to understand the functionality proposed for a TIS. This is necessary to identify whether the proposal aligns with RDG's ticketing strategy, and to provide an indication of how much Accreditation effort is required.
Where Initial Discussion concerns a new TIS, rather than an enhancement to an existing TIS, access is granted to the RDG Accreditation and Standards portal, ASSIST, to enable TIS development to commence.


Click on diagram to enlarge
Build System
A TIS Supplier has access to RDG documentation and develops their TIS solution in accordance with these standards.
Schedule Accreditation
There is a lead time for booking an RDG Accreditation slot.
An RDG Accreditation slot will be allocated by the RDG Accreditation Business Manager.
The estimated RDG Accreditation effort will be based on the information established during the Initial Discussion stage.


Click on diagram to enlarge
Accreditation Assessment
RDG Accreditation consists of several steps; Compliance Review, Accreditation Testing, Pilot and Conditions of Approval.


Click on diagram to enlarge
Application
An application is made in ASSIST, stating the functionality supported by the TIS release, including a functional specification detailing how the solution will operate.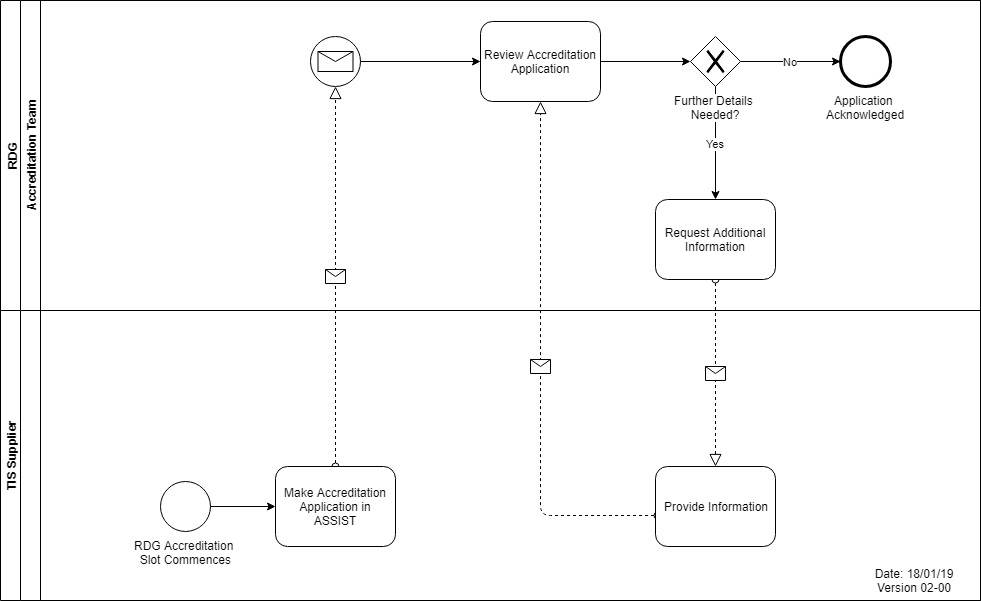 Click on diagram to enlarge
Compliance Review
Identification of the accreditable functions of a system contained in RDG Standards, and agreement of the Accreditation Testing coverage.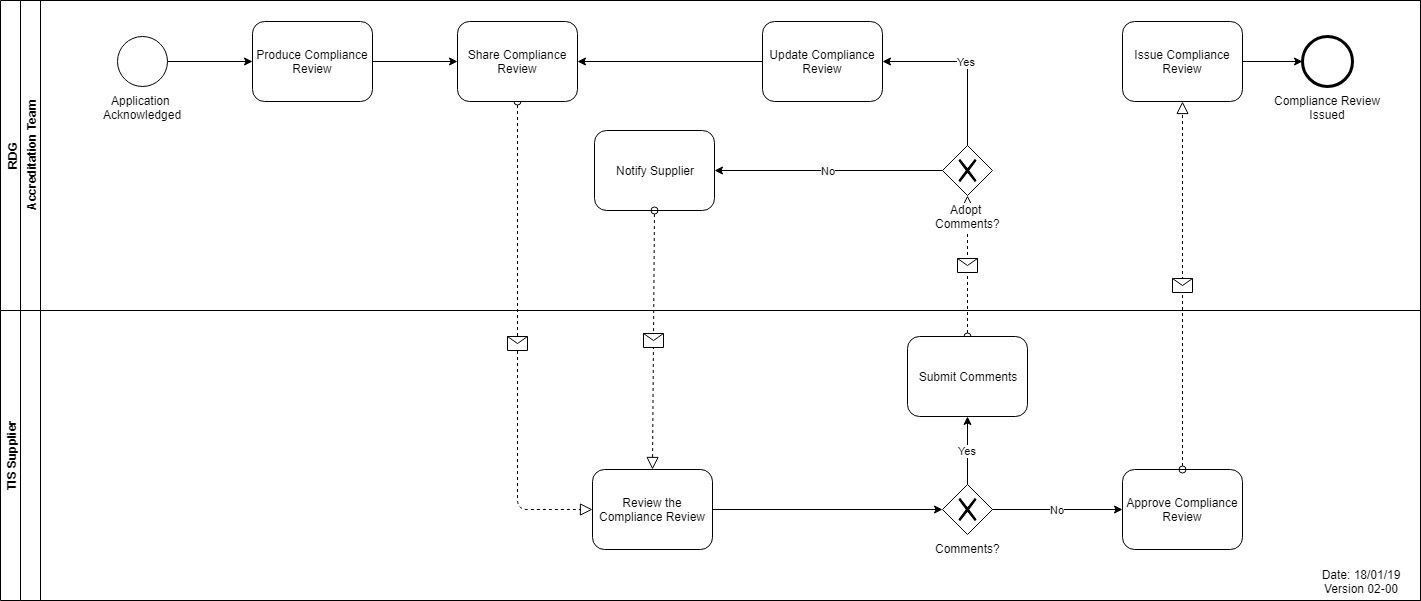 Click on diagram to enlarge
Accreditation Testing
Assessment of evidence submitted for a system's compliance with the relevant RDG Standards.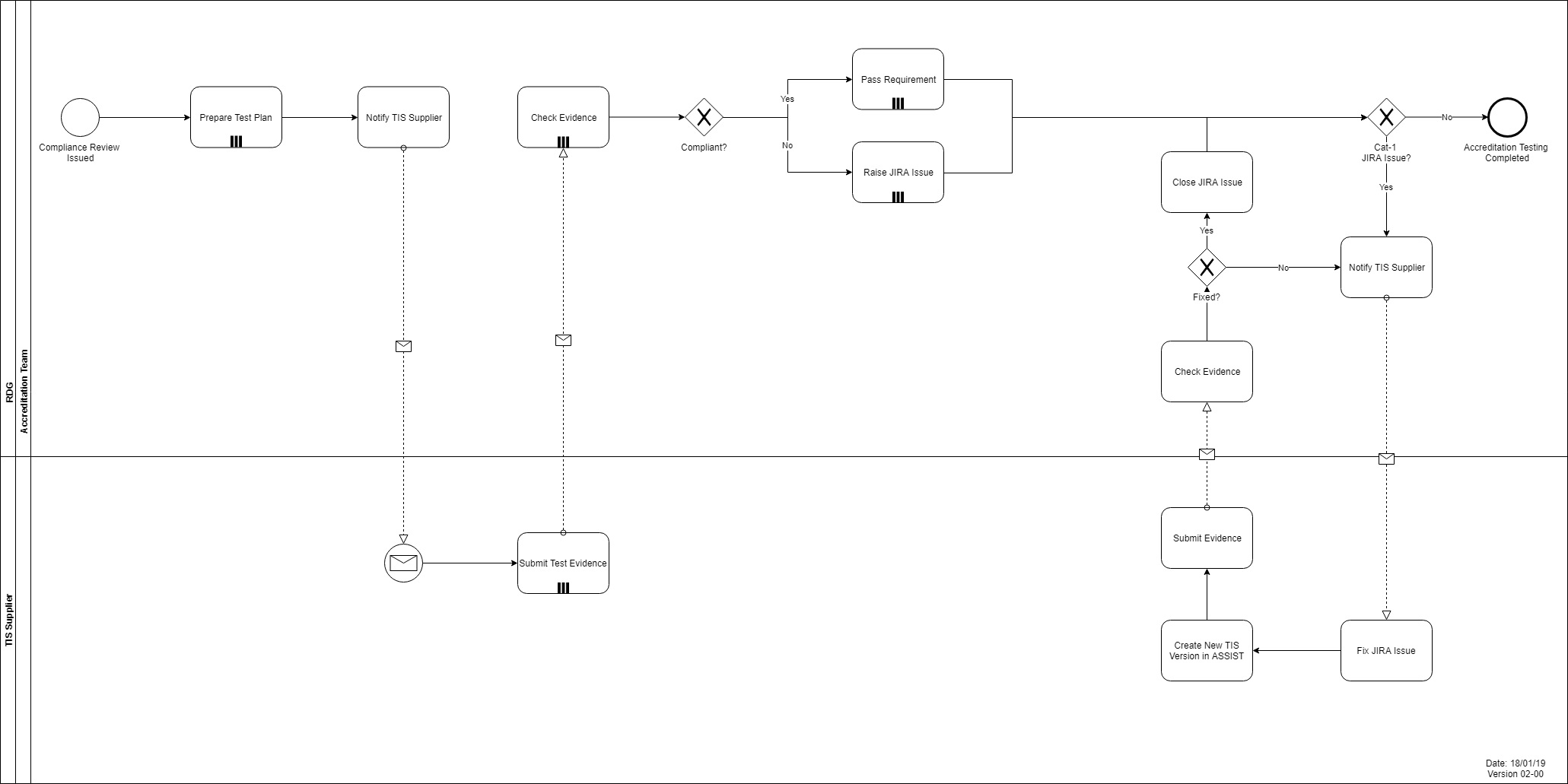 Click on diagram to enlarge
Pilot
Monitored period of controlled live operation of a system.


Click on diagram to enlarge
Conditions of Approval
Certification and documentation of accredited functionality.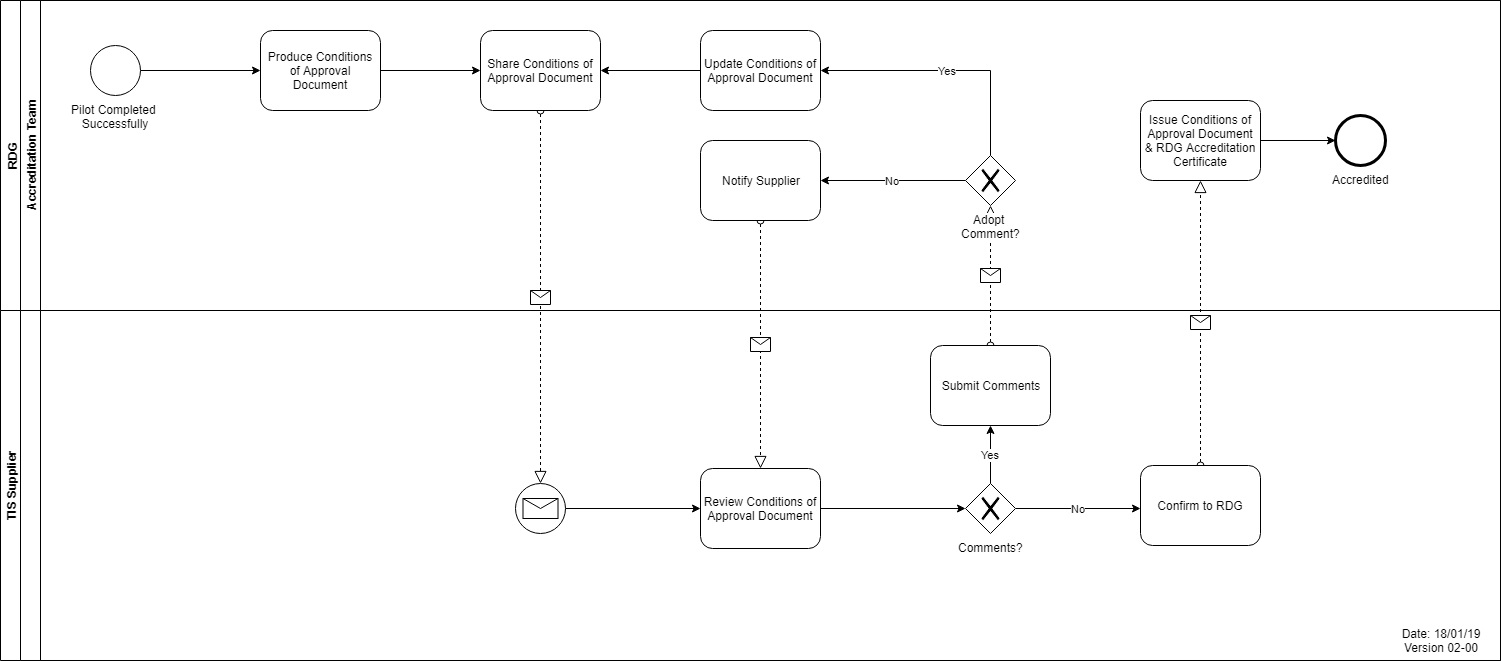 Click on diagram to enlarge