Celebrating our engineering heroes
A blog for International Women in Engineering Day 2021
Britain's rail network is the iron backbone running across the country that helps to connect us all to our loved ones, our communities and our favourite businesses. To ensure this network can keep us all moving, it is our engineers who work to maintain, repair and upgrade our trains and track to ensure it functions.
Today, on International Women in Engineering Day, we're celebrating some the female engineering heroes who help to keep this vital infrastructure working.
The rail industry has thousands of engineers who are dedicated to supporting Britain's railway network. And there's a whole range of roles within this discipline that help to keep us all moving - from engineers working on our rolling stock to those maintaining the track.
To celebrate INWED21, we spoke with three engineers who work on our passenger and freight networks to find out more about why they love working on Britain's rail network.
Linda Wain, Head of Engineering, LNER
Linda is Head of Engineering at LNER and is responsible for ensuring that her team are putting out safe, clean and reliable trains for their customers. Linda told us that in her role, no two days are the same, and she loves the variety it offers her.
Click to hear more from Linda: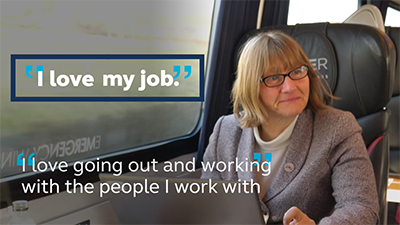 Terri-Ann Westerman, Locomotive Fitter, Freightliner
Terri-Ann works as a locomotive fitter for Freightliner, where she works to maintain their fleet of locomotives. Terri-Ann explained that she loves her job as it essentially allows her to play with a giant model train set every day.
Click to hear more from Terri-Ann: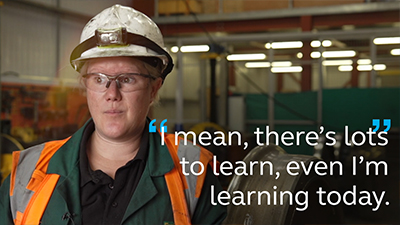 Kate Towns, Engineering Apprentice, Northern
Kate Towns is an engineering Apprentice working at Northern, where she is studying as part of a three-year electrical and mechanical engineering course. Katie is looking forward to seeing where her apprenticeship will take her. Her advice for anyone thinking of joining a similar course is to not worry about having any technical skills and knowledge as you can learn on the job.
Click to hear more from Kate: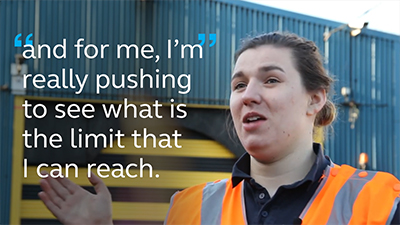 We asked our three engineers what advice they would give to women thinking about joining the engineering sector. They said that if you love problem-solving, pushing boundaries, being creative and want to help others, then this is the career path for you.
Inspired by our engineering heroes? Learn more about where a career in rail could take you at https://www.raildeliverygroup.com/about-us/careers/ways-into-rail.html.