The future of rail travel is digital
By Duncan Henry, Retail Strategy Director, Rail Delivery Group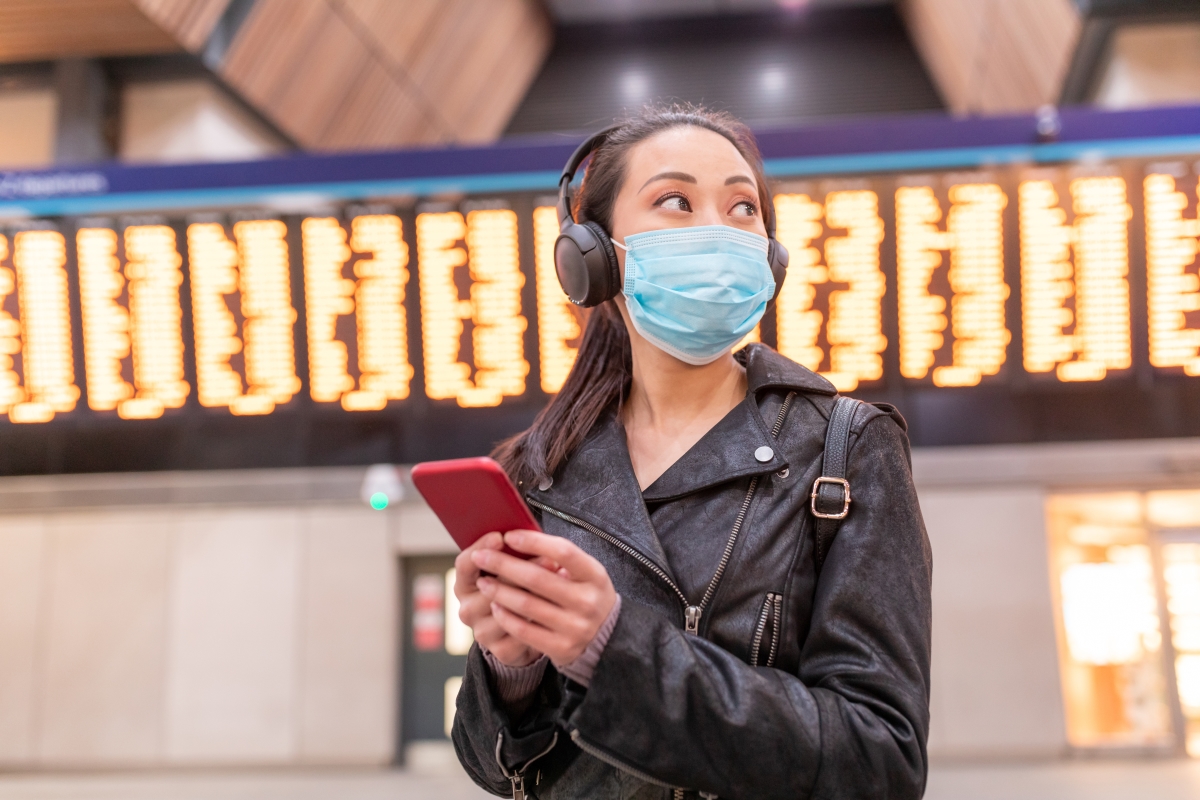 The recently published Williams-Shapps Plan for Rail rightly calls for a customer-focused retail revolution, acknowledging the need to reduce "the unnecessary cost and complexity of today's … paper-based ticket selling process" which both inconveniences passengers and comes at great cost.
The first step on this journey is Flexi Seasons, which people can use from today. It's the new way for customers to save money if they can commit in advance to making the same journey two or three times a week. It is a start, but to realise the retail revolution that the 'Plan for Rail' calls for, we need to go further to make rail more attractive to the public. Customers need the confidence that they are getting the right deal and we must make it easier for them to buy from us. We can be sure rail's competitors are trying to do so.
The challenge can essentially be split into three parts: first, a complex decision-making process for customers results in uncertainty about having chosen the right product. Second, the need for many people to buy ahead creates a lack of flexibility if someone's plans change; and third, too often rail still relies on inefficient and expensive paper-based tickets, an inflexible technology that offers no post-purchase data capture to understand and help improve the experience of passengers. The foundations are laid and the pieces available to resolve these challenges, and relatively quickly, if we make a concerted industry effort.
RDG research in partnership with passenger watchdog Transport Focus showed that an overwhelming majority of customers wanted a simplified and easy to understand offer. Global best practice comparators suggest the answer, at least for metropolitan journeys, should be contactless pay as you go networks, with customers spared fares complexity by a trusted tap-in tap-out system. Our other cities, Edinburgh, Cardiff, Birmingham, Liverpool, Manchester, Bristol, Leeds and more deserve pay as you go, yet today only London delivers it. Other cities must not be left behind – and by joining forces and working together the collective power of our urban areas can deliver change. The technology exists, delivery is but a question of the political will to find an economic way and bravery to work together with devolved authorities and elected metro mayors to push it through.
RDG's industry consultation on the future of fares showed that customers making longer journeys want the reassurance of having booked before their day of travel, but often plans change. The "buy ahead" model would work best, and be even more attractive to consumers, if it was backed with the flexibility to make changes easily and cheaply.
While some existing products achieve a degree of flexibility, customers are often left confused about how and when their tickets can be used. In addition, the continued prevalence of physical paper tickets, and the need to queue up to collect or change them, removes most of the benefit of advance online purchase by introducing pain points in the retail process.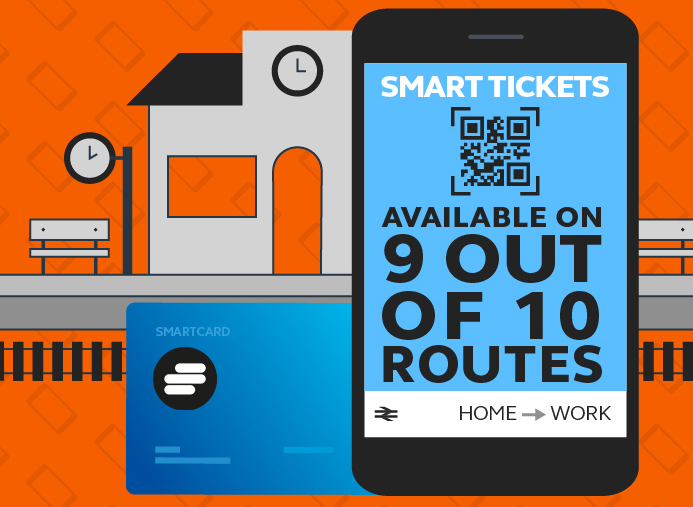 The private sector's introduction of the digital barcode (QR) ticket has addressed these issues, launching technology already well established in other sectors to enable instant fulfilment of rail purchases to customers' mobile and email accounts. This method of ticketing leaves Great British Railways well positioned to offer remote digital booking and purchase of travel which can be amended ahead of time, while providing better customer service enabling changes to be requested in a simpler way.
If we have more information about what passengers are trying to do – something which contactless and barcode tickets enable - the whole system can become more readily focused on the customer. Scanning a digital ticket enables the industry to understand how products are used, meaning better products can be created and the operation of the railway fine-tuned to customer demand. Customers can be incentivised to help themselves before they encounter operational issues. Technology such as that developed by RDG collaborator Zipabout could link up with digital tickets to offer clear choices and advice to customers, for example about their onward journey, quieter trains or how to avoid delays, in a holistic, customer centric way.
Having a digital alternative to the mag stripe ticket means we can plan how to migrate customers and products. This does not mean the end of all paper tickets – barcode supports paper roll tickets as well as print at home for customers who want them – it just means retiring the legacy mag stripe and moving more sales to digital channels. The business case for this is clear and, in a post-COVID world where budgets are tight, reducing the cost of equipment renewal, maintenance and purchase, whilst also improving customer service, must be a winning strategy for the industry. Achieving "magnetic zero" will not be easy – mag stripe is embedded across the industry in many ways – but the financial and customer service benefits are huge.
So, there are three clear and simple projects which will avoid a post-pandemic car-led recovery and start to deliver the retail revolution envisaged in the Williams-Shapps Plan for Rail.
Firstly, work with the major cities to expand pay as you go. Provide a levelling up London-style contactless bank card pay as you go proposition for the major conurbations and wider availability on National Rail in the Southeast. When TfN's Integrated and Smart Ticketing programme was cancelled, the DfT noted they wanted to move faster for the people of the North and elsewhere. This is the opportunity to do so.
Secondly, complete the barcode jigsaw by enabling them in the Southeast, across London and for season tickets. This is simple, well understood and a low-cost commercial off the shelf technology which is deployed in other industries and is known to work. Before the pandemic, the privatised train companies had a way to deliver barcode by investing savings as they are realised. The pandemic means we need government to allow the industry to finish the job.
Finally, empower a 'Mag Zero' programme to retire mag stripe tickets. Much like the franchising system of the past, the tangerine ticket has provided sterling service, but it is time to move on. With digital, everyone wins.