We want once-in-a-generation reform of the whole railway
Following months of consultation with passengers, businesses and communities,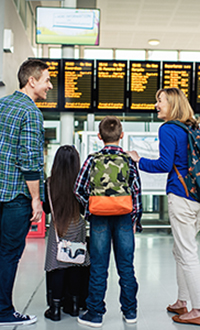 the Rail Delivery Group submitted proposals to the Williams Review that would create a generational step-change in accountability and customer focus in Britain's railway.
Our proposals would replace the current franchising system with TfL-style networks on some mass-commuter routes, increase choice and competition for passengers on some long-distance routes, and services running on other routes would have tough outcome-based targets and incentives to meet customer needs.
We also propose to strengthen accountability by putting a new independent national organising body in charge of the whole industry, acting as the glue that binds it together.
The new system would be underpinned by the industry's proposals to deliver an easier to use, better value fare system.
We held a series of events about the proposals across England and Wales over the summer, to hear more about what people want from a reformed system. We will publish a report about the events later this year.