Year of Engineering (2018)
The 'Year of Engineering' was a government campaign that ran throughout 2018 to celebrate the world of engineering.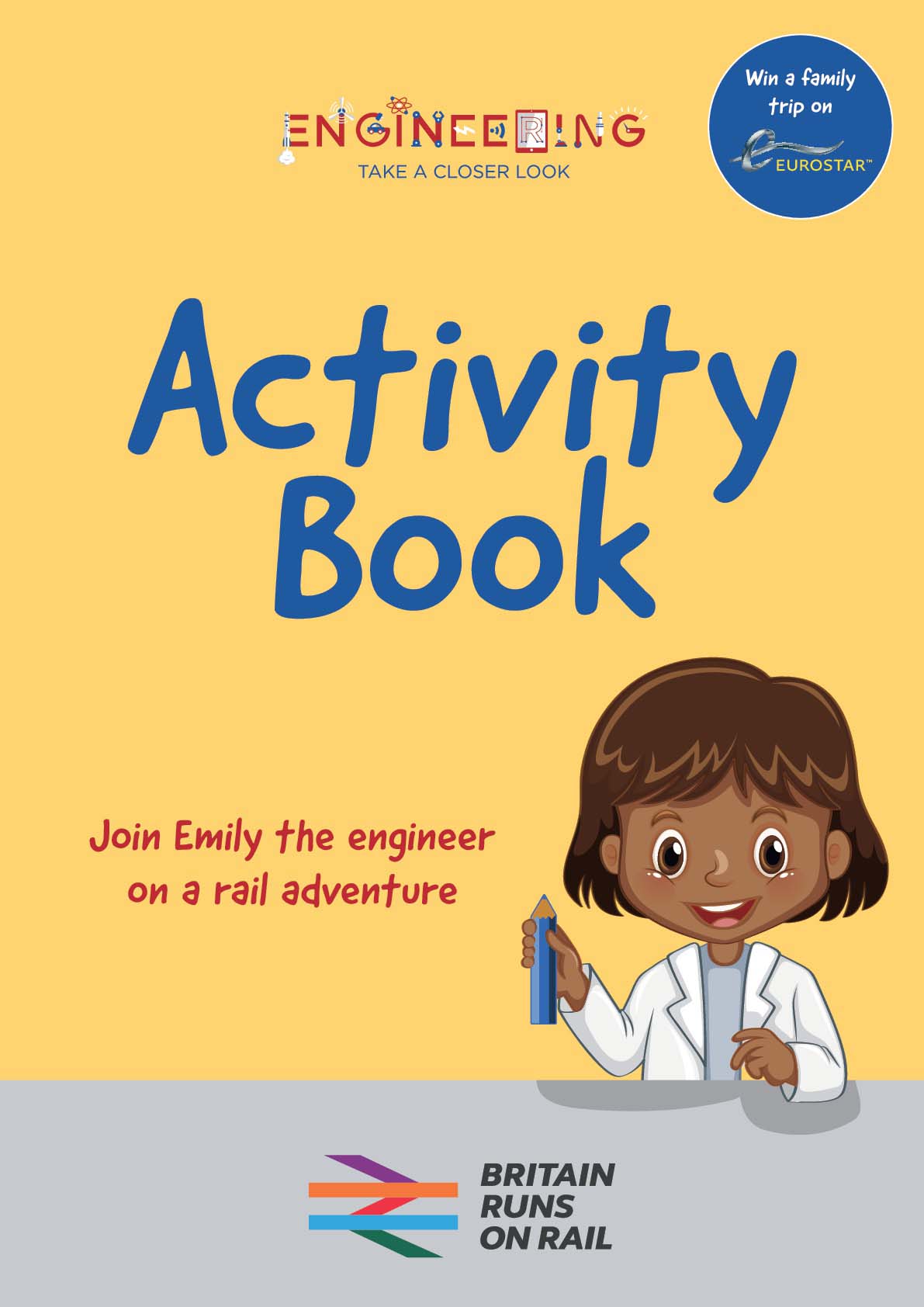 It also formed an important part of the Industrial Strategy which is committed to boosting engineering across the UK, ensuring everyone has the skills needed to thrive in a modern economy.
The rail industry is committed to helping develop its future talent and its long term plan pledges to create 20,000 new apprentices by 2020. A key part of this is encouraging young people to take up STEM subjects, through support of the Year of Engineering.
During the year, the rail industry supported the Big Bang Fair, an event for young scientists and engineers, and also the STEM challenge.
Over the summer, we launched an activity book aimed at young children. It featured a variety of puzzles and questions to help teach kids about how the rail network operates, with the aim of inspiring the next generation of engineers.
The number of children travelling by rail peaks during the summer holidays, with around 11 million journeys made every year. So the activity book was handed out at some of the busiest stations around the country before children head on their journeys, including Leeds, Birmingham, Bristol and Edinburgh.
The book was jointly funded through an industry partnership, led by the Rail Safety and Standards Board (RSSB), Network Rail, Hitachi, Great Western Railway, National Training Academy for Rail, GB Railfreight, Young Rail Professionals, Freightliner, SNC-Lavalin's Atkins, Rail Delivery Group and Eurostar.
There was also a final challenge in the book for kids to have a go at designing a train. Children could submit their designs into a competition to win a family trip on the Eurostar to Paris, Disneyland or Brussels. - PLEASE NOTE, THE COMPETITION HAS NOW CLOSED.