Women's role in the railways during World War I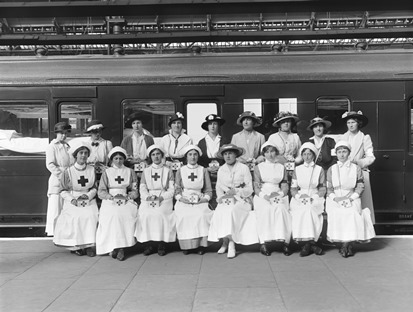 As 100,000 men left the railway to fight abroad in August 1914, women took up employment to meet the subsequent skills shortage.
Their work kept the railway functioning and helped change the face of the workforce.
In August 1914, approximately 13,000 women worked on the railway, mainly in domestic roles such as waitressing, cleaning and washing. The shortage of men changed that.
During the war, over 1.6 million women worked in traditionally male jobs, with over 100,000 of them working in different forms of transport, especially as engineers.
By October 1918, nearly 70,000 women worked on the railway. Women's contribution allowed the railway to stay functioning during the war.