RDG Board and its members
This page contains details of the RDG Board, whose members are drawn from the owning groups that make up the RDG.
You may also be interested in the minutes of the RDG Board meetings.
For a full list of our members - the owning groups, passenger and freight train operators, and infrastructure companies - please see the Passenger, freight and track services page.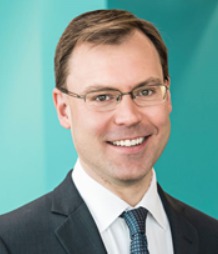 Chris Burchell
Managing Director: UK Trains, Arriva
Chair of the RDG
Chris joined Arriva in August 2014 and as Managing Director - UK Trains, is responsible for the growth and development of Arriva's UK rail operations.
Before that, he was at Go-Ahead Group, as Director of Operations at Thames Trains from 2002, then in 2006, he was promoted to the role of Managing Director for the Southern rail franchise. He was appointed chairman of the railway industry's cross-industry National Task Force in 2010.
Chris became the Chair of Rail Delivery Group on 1 January 2017.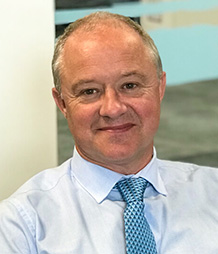 Andrew Haines
Chief Executive, Network Rail
Deputy Chair of the RDG
Andrew Haines OBE was appointed CEO of Network Rail in May 2018.
Andrew was previously a Board Member and Chief Executive of the CAA from August 2009 and for a further 5 years in August 2012. Prior to this he had a wide-ranging career in the rail industry, as Managing Director of South West Trains, and then as Managing Director of the Rail Division for First Group plc. Andrew received the OBE in 2016, for services to transport.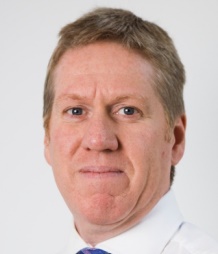 Dominic Booth
Managing Director, Abellio UK
Dominic joined Abellio Group as a main board member in January 2007.
In 2012, he was appointed to the newly created post of managing director UK, after winning the Greater Anglia rail franchise. In this role, Dominic is responsible for all Abellio's business in the UK.
David Brown
Chief Executive, Go-Ahead Group
David is Group Chief Executive of The Go-Ahead Group plc. He's held a number of senior transport industry positions, the most recent being MD for Surface Transport at TfL.
Go-Ahead has the largest share of UK passenger journeys, made on its train operating companies' services: GTR (Govia Thameslink Railway) and Southeastern.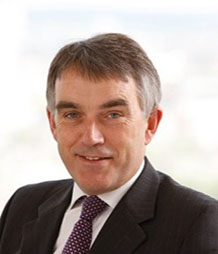 Robin Gisby
Chairman, London North Eastern Railway and Chief Executive of DfT OLR Holdings Ltd
Robin took on his new roles in June 2018.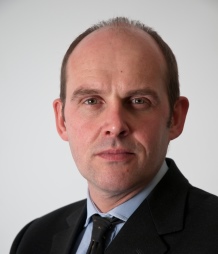 Alistair Gordon
CEO, Keolis UK
Alistair Gordon joined Keolis UK as project director in 2004, leading the company's UK bidding for Southeastern, London Rail and Southern.
In 2010, Alistair was promoted to CEO of Keolis UK.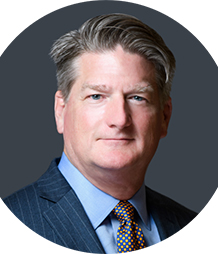 Gary Long
CEO: UK/Europe, Freightliner Group Ltd
Gary Long became the Chief Executive Officer of the G&W UK/Europe region in 2017. Before joining G&W in 2013 to head up the Midwest operating region, Gary was President and CEO of the North American freight railroad holding company OmniTRAX, Inc.
Gary has spent nearly 35 years in the transportation industry, including roles related to rail, motor carrier, port, maritime, intermodal terminals and transload and switching facilities.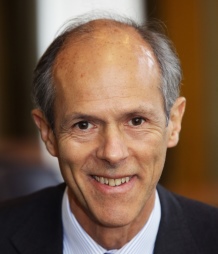 Jeremy Long
CEO: European Business, MTR Corporation
Jeremy Long is Chief Executive Officer – European Business of MTR. Jeremy leads MTR's European business development activity, and oversees MTR's business interests in Europe.
MTR Corporation will be the operator for the Elizabeth Line services for Transport for London, and has operated TfL Rail services since 2015. It also jointly operates South Western Railway in partnership with First Group.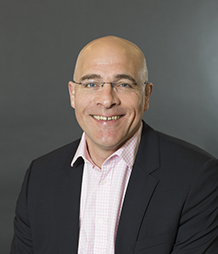 Paul McMahon
Interim Managing Director: System Operator, Network Rail
Paul joined Network Rail as Freight Director in June 2013. From September 2015, he was Acting Route Managing Director for Wales Route, and was made Managing Director, Freight and National Passenger Operators in August 2016.
Since May 2018, Paul has led the Industry Assurance Programme Management Office, taking on the role of Industry Timetable Change Assurance Director in September 2019.
Prior to joining Network Rail, Paul spent more than eight years at the Office of Rail Regulation as Deputy Director of Railway Markets and Economics.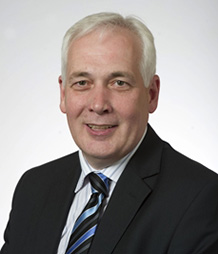 Steve Montgomery
Managing Director, First Rail
Steve's career in the railway industry spans almost 30 years, during which time he has gained significant experience in all aspects of rail management. He started his working life with British Rail and held various senior posts before becoming Operations and Safety Director at ScotRail, coinciding with FirstGroup taking over the franchise in 2004. He was appointed Managing Director of First ScotRail in 2009.
Under his leadership, First ScotRail achieved the highest ever levels of customer satisfaction and punctuality in the franchise's history and won countless awards including Rail Operator of the Year in 2014.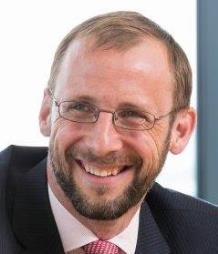 Paul Plummer
Chief Executive, RDG
Paul was Group Strategy Director at Network Rail before joining RDG as Chief Executive in November 2015.
At Network Rail, he had Board level accountability for corporate strategy, industry reform, regulation and funding as well as network strategy, timetabling and other system operator responsibilities. Paul represented Network Rail as a member of the RDG from its foundation in 2011.
Ernesto Sicilia
Chairman and Managing Director, Trenitalia UK
Ernesto has been Managing Director of Trenitalia UK Ltd since October 2016, and led the company's entry into the UK rail market when it acquired Essex train operator c2c in February 2017.
Ernesto has worked for Ferrovie dello Stato Group, owning group of Trenitalia, since 2001 in a variety of strategy roles, including five years as the business's Chief Strategy Officer. He has also been on the board of directors of Thello, Trenitalia's French‐Italian operation, since the company's inception in 2011.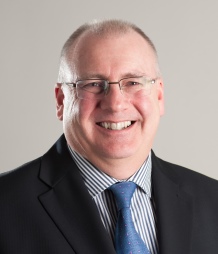 Peter Strachan
Chairman: UK Rail, Serco
Before joining UK Rail, Peter was the Managing Director of Serco Caledonian Sleeper, following an extensive career in rail and transport, including managing a number of UK train operating companies, Network Rail routes and in the Department for Transport.
In Australia, Peter led train and tram businesses in Melbourne, bus companies in Perth and Brisbane, and was the Chief Executive of TransLink, the public transport authority in Queensland.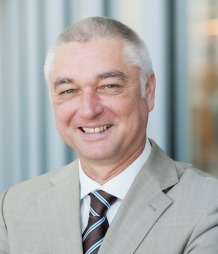 Hans-Georg Werner
CEO, DB Cargo UK
Chair of the RDG Freight Group
Hans-Georg Werner was appointed CEO of DB Cargo UK in 2016. He has a wealth of experience working in the supply chain industry and his long association with Deutsche Bahn dates back to 1981.
His previous roles in DB include CEO at DB Schenker Rail Polska and Board Member – Intermodal at DB Schenker Rail Deutschland AG.
Notes
A representative of Mitsui & Co attends RDG Board meetings as a participating, but non-voting, member.
A representative of HS2 attends RDG Board meetings as an observer.