Train Drivers Academy programme
One of the industry strategic plans being led by RDG is to improve the recruitment, training and the management of train drivers.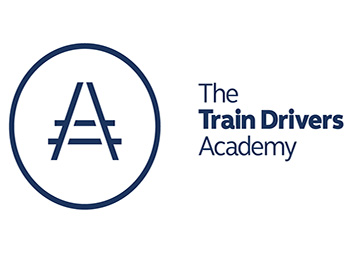 The most effective way of making the change is to create a virtual academy which is to be a network of training providers. The Driver Academy started in 2017 and is now gaining momentum with the aim to create a sustainable and diverse driver workforce for the modern railway with its purpose being to develop and improve driver recruitment, diversity, training and throughput.
This was set out in the in DfT's strategic vision for rail published on 29 November 2017:
"Our work with the industry will improve the recruitment, training and management of the driver workforce. Drivers represent one of the key resources for rail, and the industry, through the RDG, is supporting their training through the establishment of the National Train Driver Academy. The Academy, which is due to begin operations in April 2018, will bring together existing industry training resources and promulgate best practice and innovation in training techniques. In parallel, it will be developing new apprenticeship standards for the train driver profession and working to increase the supply and diversity of qualified entrants to the workforce."
The industry is developing a train driver academy programme which covers:
Training
Recruitment
Academy Hub
Improving the training throughput of drivers to support industry
Improving the efficiency of current practices
Centre of Excellence - central repository to support training, and best practice
Improving driver training quality
Identifying and sharing best practices
Business Enterprise System, which brings a central:

Learning management system (LMS),
Event management system (EMS
Links to TOC competence management system (CMS)

Level 3 train driver apprenticeship standard development with industry to support professionalisation of the role
Improving diversity of the train driver workforce.
Level 4 and 5 management and development of apprenticeship standards for related roles in industry
Creating a model for driver recruitment
What is the 'Training' Project
The training Project consists of three elements:
Part A training
RSSB has developed a generic part A training for the industry, with an investment of £2million which allows trainees to gain their formal certification. The package provides a complete set of training documentation, methods and media, manipulating some of the latest technology through PCs, tablets and smartphones. This provides a fully blended approach to training, building in a range of adult learning styles and embedding non-technical-skills.
Part B training
The Part B training consists of driving hours, traction, route and company task specific training to achieve full driver competence. There is also a focus on improving route knowledge training which includes the outputs of RSSB research project T1108. It is intended to use the academy to bring the industry together to share best practice, identify efficiency gains and drive change in training.
Apprenticeship
A new level 3 train driver standard has been developed; and is applicable to TOCs, FOCs and OTMs. This has been developed using the employer group with additional representatives from across industry (including TOCs, FOCs, OTMs, TFL, RSSB, IRO, NSAR and ASLEF). The Train Driver apprenticeship level 3 standard has been approved ahead of time. The levy recovery has also increased to £21K from the current £6K for the current level 2 apprenticeship.
What is the 'Recruitment' Project?
The recruitment project presents an excellent opportunity to revolutionise Driver recruitment and selection across the nation. With objectives in place to increase diversity, improve the information available for potential candidates, recruit and select people with the right skills including future Instructors, Trainers and Managers.
What is the 'Academy Hub' Project?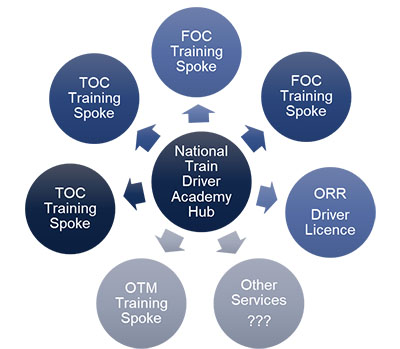 A centralised collaborated set of services, offering one stop solutions and products to the industry. The Academy hub brings together the Driver Academy Website which provides all information about the academy, has a market place for selling & buying training and will be used as a tool to boost recruitment activity. The Business Enterprise System (BES) which will provide a centralised training material on a Virtual Learning environment (VLE) from NetDimensions to provide online training for Part A of driver training.
A VLE is an online system that allows training materials to be disseminated using an online portal which will allow trainees to complete their training from flexible locations. The benefits of a Virtual Learning Environment are in the ease of tracking, flexibility, assessment of learning, time savings and financial savings. Providing statistics on driver training throughput and quality – helping the industry to identify issues or blockages that can be addressed to implement improvements for the industry and staff.