Current offers and concessions
Updated - 10 January 2018
Please give priority to the fare-paying public
Staff travellers are reminded that to ensure priority is given to fare-paying passengers. They should, whenever possible, seek to travel on lightly-loaded services. When this is not possible and travel is undertaken on a crowded train, they should stand back to allow fare-paying passengers to obtain seats.
Those entitled to travel in first class accommodation may, on former Inter-City services, be asked by on-train staff to vacate their first class seat in favour of a standing fare-paying passenger. Retired staff or widow(er)s will NOT be asked to vacate a first class seat in these circumstances.
Current offers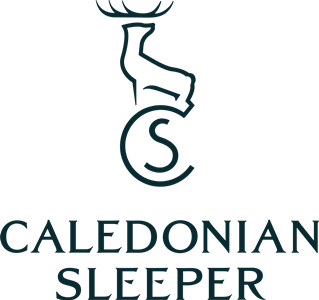 Caledonian sleepers - staff fares from 1 March 2017 (March 17)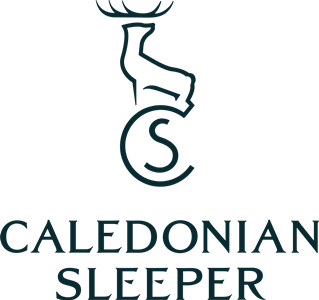 Caledonian sleepers - staff booking information (March 17)

Eurostar: leisure fares (Jan 18 Update)

FIP barcoded coupons in The Netherlands (Oct 14)

London 2 for 1 - Entry to many top London Attractions (leaflets available at stations). Most of the public offers are also open to holders of staff travel facilities. Just print off the vouchers and present your STC/TOC Priv card instead of a rail ticket. If in doubt, please check directly with the attraction in question.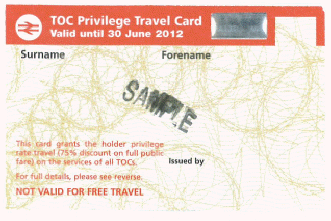 Priv rate changes (now extended to Sep 18)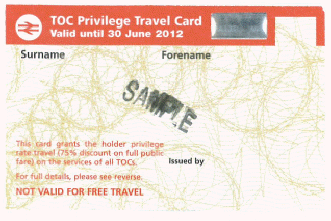 TOC new entrants: extension of validity date for season tickets to 30 June 2020 (Oct 17)

TfL information: LU privilege season tickets for SG staff on Oyster (Jan 14)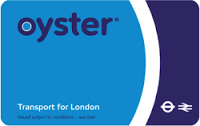 Privilege Rate National Rail Only Oyster Card