Current offers and concessions
Updated - 8 February 2021
Current offers

Eurostar: leisure fares for Non-Safeguarded Staff valid from 1 September 2020 (updated 26 August 2020)

Eurostar: leisure fares for Safeguarded Staff valid from 1 September 2020 (updated 26 August 2020)
Boundless (2 May 2019) - Active and Retired Rail Staff are eligible to join Boundless. Boundless provide experiences, things to do and exclusive savings.

London 2 for 1 - Entry to many top London Attractions (leaflets available at stations). Most of the public offers are also open to holders of staff travel facilities. Just print off the vouchers and present your STC/TOC Priv card instead of a rail ticket. If in doubt, please check directly with the attraction in question.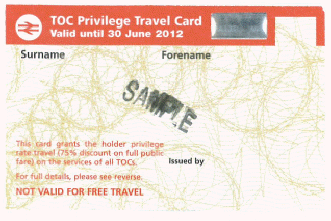 Priv rate changes (now extended to Sep 2021) (26 August 2020)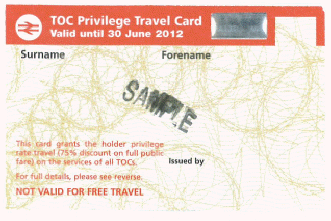 TOC new entrants: extension of validity date for season tickets to 30 June 2023 (30 October 2020)
Enter Raffle to Win Ride on 60009 Union of South Africa - Support our colleagues on the East Lancashire Railway with the chance to win a ride on 60009 Union of South Africa. Closing date 28 February 2021.

Offer from the Chinnor and Princes Risborough Railway (13 May 2019)